Urgent Care Doctors Accepting New Patients
PACS is home to a team of leading medical professionals, offering the top quality urgent care services. Our expert urgent care doctors are accepting new patients. For more information, call us today. We have convenient locations to serve you in Alexandria VA, and Ruther Glen VA!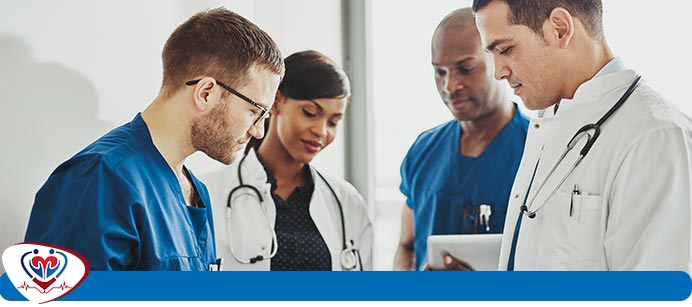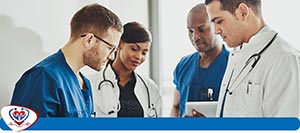 How do I choose an urgent care center?
There are many factors that a potential patient will take into account when seeking medical care and trying to decide where to go to see a doctor.
Most of the time, patients will go to the closest and most convenient option to them. This could be based on the urgent care located closest to their home, workplace or wherever they are at the time they need a doctor.
It will also be dependent on the operating hours of the urgent care centers in their area, particularly if they are seeking medical care late at night.
The last thing patients want to worry about when they are sick or injured is getting an expensive bill for their medical care.
With this in mind, patients may also choose their urgent care based on if the center accepts their health insurance, so they are either fully covered or have to pay a small co-pay fee.
Patients can check with the urgent care or their insurance company to find out their urgent care coverage, and if their benefits have a preferred urgent care center for the patient to receive treatment through.
The services provided will be a consideration as well, especially if x-rays will be needed to diagnose something like a broken bone.
Premier Acute Care Services checks many of these boxes, making it an easy, convenient option for healthcare for residents of Ruther Glen and Alexandria, VA.
Do I need an appointment at an urgent care?
Urgent care centers operate on a walk-in, first-come, first-served basis. Patients therefore do not need an appointment to receive medical care through an urgent care.
Some urgent cares may offer appointments to existing patients and see walk-in patients around the booked appointments.
Whether you book an appointment at Premier Acute Care Services or visit us on a walk-in basis for urgent care treatment, our team will ensure you are well taken care of with a thorough physical exam and any necessary diagnostic testing required for a complete, accurate diagnosis.
This will enable the attending doctor to get a detailed summary of your injury or illness to be able to provide the best treatment plan to get you back to feeling like yourself quickly.
If you require urgent medical care, you can give us a call to see about booking an appointment, or simply pop by the urgent care and walk-in to be seen by a doctor.
Is urgent care covered by insurance?
Every insurance company is different, as is the level of medical coverage that a person has with their particular insurance plan.
It is best to check with your insurance company to understand what your insurance will cover as they will be able to provide you with the most accurate information.
Most insurance companies and benefit plans will cover urgent care visits; however, you may be required to pay a deductible or co-pay at the time of your visit, with your insurance covering the balance.
This is typically a minor amount, but again best to check in with your insurance company for the amount. Some insurance companies may have an agreement in place with certain urgent care companies or centers.
This can mean that the co-pay or deductible is lower or waived completely, or the rates are lower for patients from select insurance companies.
At PACS, we accept most major insurance plans and provide a self-pay option for the patients who don't have current insurance.
Is PACS Urgent Care accepting new patients?
PACS Urgent Care will see patients of all ages, from pediatric patients through to geriatric patients, and everyone between.
We see patients on an appointment basis, as well as on a walk-in basis through our urgent care.
Patients to do not need to be current patients in our center in order to be seen by a doctor, however patients who have either been treated in our urgent care previously or who are regular patients are able to be processed faster.
If our urgent care is conveniently located for you to visit us frequently, we suggest giving us a call. You can learn more about creating a patient file so that your personal details, medical information, emergency contact and insurance information is already on hand. This will all speed up your check-in process on your next visit. At PACS, our medical staff is dedicated to making sure that you leave our clinic feeling better. For more information, call us today. We have convenient locations to serve you in Alexandria VA, and Ruther glen VA! We serve patients from Alexandria VA, Ruther Glen VA, Bagdad VA, Athens VA, Balty VA, and Doswell VA.