Meet Dr. Walid Hammad, MD in Ruther Glen, VA and Alexandria, VA
Dr. Walid Hammad, MD is an American Board of Emergency Medicine (ABEM) Certified and a Diplomate. Dr. Walid Hammad, MD specializes in Emergency Medicine. For more information, call us today or schedule an appointment online.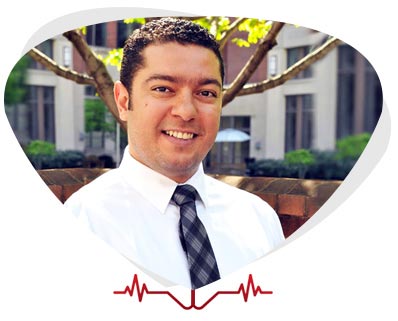 Dr. Walid Hammad, MD
Physician
Dr. Walid Hammad obtained his Bachelor of Medicine and Master of Surgery at the University of Alexandria, Faculty of Medicine, Alexandria, Egypt in 2001. In 2004, he completed a Master of Surgery, Trauma and Orthopedics at Cairo University. Dr. Hammad completed his Emergency Medicine Residency at New York Medical College in New York City from 2008 to 2011. During this time he trained at four major NYC hospitals and was Chief Resident. In 2010, Dr. Hammad completed an Internship with the World Health Organization (WHO) EMRO in the Emergency Preparedness and Humanitarian Action Unit. In this role he conducted an in-depth review on MCM (mass casualty management) guidelines, protocols and available trainings in order to identify suitable partner institutions to develop comprehensive and systematic training programs for this region. Additionally, he evaluated the current state of Emergency Medicine in Egypt and worked toward formulating a response plan to the Pakistan 2010 Flood Crisis. From 2011 to 2013, Dr. Hammad practiced at the University Of Maryland School Of Medicine, Department of Emergency Medicine. Here he was an Emergency Medicine Attending Physician, a clinical instructor and International Emergency Medicine and Global Emergency Health Fellow. Since 2013, Walid has been an EM Attending Physician and Clinical Assistant Professor of Emergency Medicine at University of Maryland School of Medicine. Walid is been a member of ACEP (American College of Emergency Physicians) Section on Emergency Medicine as well as Deputy Ambassador to Egypt. He is American Board of Emergency Medicine (ABEM) Certified and a Diplomate. Dr. Hammad is ACLS, APLS and BLS certified. In his spare time, Walid enjoys SCUBA diving, squash, and cooking.