Nebulizer Treatment in Alexandria, and Ruther Glen VA
Nebulizer treatment makes it easier to receive medication in vapor form. Nebulizer has many benefits including effective medication delivery, easy to use, can be used with a variety of medications, can provide immediate relief, can be used at home, and reduces the risk of side effects. Talk to our team of healthcare professionals today at PACS (Premier Acute Care Services) Urgent Care today about the benefits of nebulizer treatment. For more information,

contact us

today or

online check-in

. We have convenient locations to serve you in

Alexandria VA

, and

Ruther Glen VA

!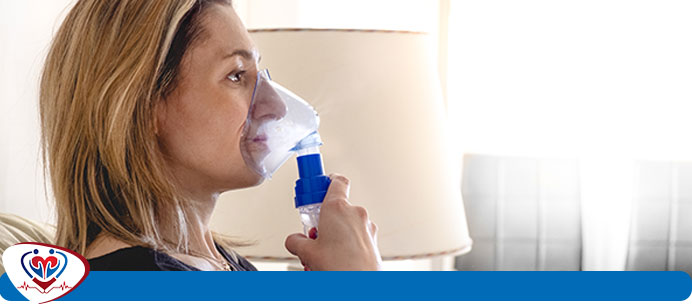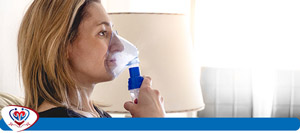 Table of Contents:
What is a nebulizer used for?
When should you use a nebulizer?
What does a nebulizer treatment do?
What is a nebulizer used for?

A nebulizer is used to transform a liquid medication into a mist to enable it to be inhaled into an individual's lungs. They can come in different forms such as a tabletop unit that plugs into an electrical outlet or a portable version that runs on batteries or plugs into a car outlet. Smaller versions of the portable units can often fit in a briefcase or purse. Nebulizers are used in certain medical situations where medication can be hard to get into an individual, particularly in asthma cases where the medication has to be inhaled.

Using a nebulizer, asthma medications can be easily administered to infants or small children who can struggle with being able to use an asthma inhaler properly which would prevent them from receiving the necessary medication. It can also be used for anyone who has trouble with the proper administration of asthma medications from an inhaler, or if someone needed to take an inhaled medication in a large dose. Nebulizers transform a liquid into a mist through one of three types of machines – a jet turns the liquid into an aerosol using compressed gas, ultrasonic uses high-frequency vibrations to make the aerosol that has larger particles than the jet nebulizer and mesh that creates the smallest particles by passing the liquid through a fine mesh to transform it into an aerosol.

When should you use a nebulizer? 

A nebulizer can be used to take any medication that has be inhaled into the lungs for activation. This is mostly used for asthma medications where patients use an inhaler to transform the liquid medication into a vapor that they inhale through their mouth. Not everyone with asthma is able to successfully use an inhaler though. Infants and young children in particular struggle with using an inhaler properly, which can prevent them from getting the medication they need, when they need it. A nebulizer uses a mouthpiece that fits over the nose and mouth that is attached to the nebulizer which transforms the liquid. This makes it easier for young children to breathe in the medication because they breathe more often through the nose instead of the mouth.

Adults and older children can also use a nebulizer if they struggle with inhalers or have an existing medical condition that can make it hard for them to be able to get the necessary amount of medication in a dose from an inhaler. Nebulizers are used to both control asthma symptoms and to provide immediate relief from asthma through the use of different medications. To find out if a nebulizer is the right solution for you or your child, talk to your doctor about the usage and benefits. They will be able to provide you with pros and cons based on your or your child's unique situation.

What does a nebulizer treatment do?

A nebulizer makes it easier for an individual to receive medication in vapor form by allowing them to breathe the medication in through a mouthpiece that covers both the nose and mouth. This not only allows the medication to be inhaled through both parts of the face but also holds the complete dose of medication inside the mouthpiece to ensure it is all inhaled. A nebulizer provides the same treatment as an inhaler, just in a different form that some people find easier to work with and still get the same treatment benefits. Nebulizers work particularly well for young children and infants who suffer from asthma but don't yet understand how to work an inhaler in order to get the medication they need. By using a nebulizer, they are able to get the medication easily simply by breathing with the face mask in place.

Young children breathe through their nose more often than adults do, so using a nebulizer can ensure that the required dose makes it into their airways one way or the other. Nebulizers can be used with a variety of medications, such as corticosteroids that are used to fight inflammation and bronchodilators that open up the airways. Talk to our team of healthcare professionals at PACS Urgent Care about the use and benefits of a nebulizer. We encourage you to contact us through our website for more information. We serve patients from Alexandria VA, Huntington VA, Arlington VA, Ruther Glen VA, Bagdad VA, Athens VA, Doswell VA, and surrounding areas.