Wound Care Clinic in Alexandria, and Ruther Glen VA
At PACS Urgent Care, our team of medical experts prides itself on providing first-rate treatment of any wound. Wounds can be of many types such as penetrating, puncture, abrasion, surgical wounds and incisions. Wounds can cause by accidents or falls. Visit PACS Urgent Care and get yourself treated. For more information,

contact us

today or simply

visit us

. We have convenient locations to serve you in

Alexandria VA

, and

Ruther Glen VA

!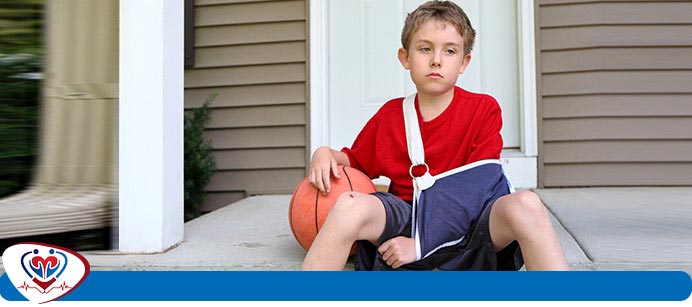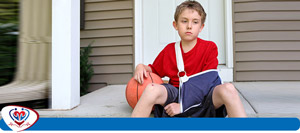 Table of Contents:
What does a wound care clinic do?
When should I see a wound care specialist?
Do wounds heal faster covered or uncovered?
What is the fastest way to heal an open wound?
Whenever anyone experiences a wound, they want to receive efficient and expert treatment so that they do not have to worry about infection or a non-healing wound.
What does a wound care clinic do?

In the simplest of terms, wound care clinics provide expert medical attention for any wound that is not life-threatening. However, the specifics of wound care vary according to the location, severity, and type of wound in question! In general, wound care involves a thorough cleaning of the wound to remove any foreign bodies that could infect it or complicate healing. After cleaning, wound care specialists will treat the wound with some combination of antibiotic ointment, bandaging, sutures, and medication. The wound care physician will also provide instructions for how to take care of the wound at home properly. Wound care clinics can also offer treatment for wounds that refuse to heal properly.

That said, wound care clinics or urgent care clinics that provide wound care, like PACS Urgent Care, do not treat life-threatening wounds, as these require emergency room care for proper treatment.
When should I see a wound care specialist?

While some wounds may be minor enough to heal on their own, others require the expertise of a board-certified physician or wound care specialist. If your wound is significant or not healing properly, it is essential to seek medical attention. The following are some wound symptoms that warrant a visit to a wound care specialist:

• Dirt embedded in the wound
• Extreme or significant pain
• Facial wound
• Jagged shape
• Numbness around the wound
• Signs of infection, including swelling, redness, pus, fever, or red streaks running away from the wound toward the heart
• Wound that has not started to heal within two weeks of injury or has not completely healed within six weeks of the injury

If your wound has gaping edges, is deep enough to expose bone, muscle, or fatty tissue, or involves significant blood loss, you should go to your nearest emergency room for proper treatment. If you are unsure whether you should go to an urgent care clinic or the emergency room for a wound, please feel free to call us, and we can direct you to where you need to go.

Do wounds heal faster covered or uncovered?

Since wounds require moisture to heal and generate new tissue, they need to be covered for a specific amount of time. However, after a specified amount of time, it is beneficial to allow the wound to breathe. It is important to seek medical care and guidance for wounds, as a board-certified physician or wound care specialist can let you know how long you should keep your wound covered and when it is okay to let it breathe.
What is the fastest way to heal an open wound?

Open wounds heal fastest when they are closed and dressed, either with sutures, bandages, or both. After the wounds are cleaned and closed, antibiotics may also be administered to expedite healing. When you come to PACS Urgent Care for wound care, our board-certified physicians will provide you with expert treatment to enable your wound to heal as thoroughly and quickly as possible!

If you are looking for a wound care clinic in Ruther Glen, VA, we welcome you to come to PACS Urgent Care! We happily accept walk-in appointments. We have 2 convenient locations to serve you. during the hours of 8:00 AM to 8:00 PM, seven days a week. We serve patients from Alexandria VA, Huntington VA, Arlington VA, Ruther Glen VA, Bagdad VA, Athens VA, Doswell VA, and surrounding areas.