Primary Care Specialist Questions and Answers
At PACS Urgent Care, we offer primary care services. If you would like to know more about the services we offer,

call us

today! We have convenient locations to serve you in

Alexandria VA

, and

Ruther Glen VA

!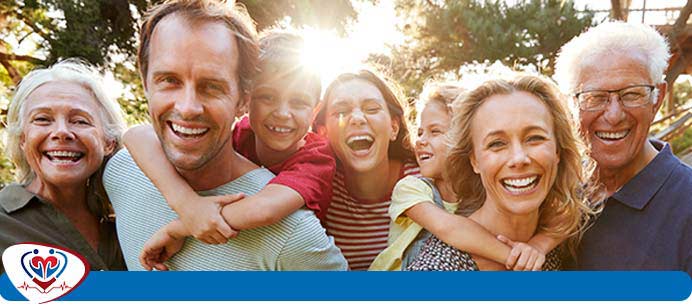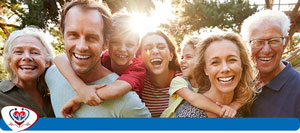 Table of Contents:
What Is Primary Care?
What Falls Under Primary Care?
Why Is Primary Care So Important?
Do You Offer Primary Care Services at PACS Urgent Care?
We have all needed to seek medical advice or treatment in the past, and there's a good chance we will need to again. When we do, the thought of being swallowed up by an impersonal healthcare system is one that is unpalatable for many people. We are at our most vulnerable when either ill or seeking confidential or personal advice, and in situations like these we need to feel as though we are valued as a unique individual with unique needs and not just treated as a number. Having a primary care provider to turn to in such situations offers a sense of stability and confidence in knowing that you have a medical professional who is invested in you and your health, and that you have someone that knows and understands your medical history, health concerns and wellness goals.
What Is Primary Care?

Primary care is the day-to-day healthcare provided by a primary care physician. This provider will typically act as the go-to resource for an individual's healthcare needs and can advise and educate as well as treating them and helping them to make important health-related decisions. Primary care includes, among others, family medicine, internal medicine, nursing, nurse practitioners, pharmacy, pediatrics, general ob/gyn, gerontology, behavioral health, community health and optometrists, and incorporates:

• Wellness and prevention – to keep you healthy your primary care provider can:
• check your medical history to determine if you have any risk factors for developing a potentially serious condition later in life
• administer vaccinations for disease prevention
• perform preventive screenings
• coach you on healthy lifestyle changes

• Acute healthcare. Problems or injuries that may come on suddenly and typically won't have long-term effects, such as a sprained ankle or a persistent cough.

• Management of chronic, long-term conditions like diabetes or asthma. Because your primary care provider works with you over a longer period, they will be able to monitor your condition regularly and will detect any changes in your health that may need more specialist treatment.

Additionally, because they work (and sometimes live) in the community, primary care providers are kept up to date on local health care issues that may impact you or your family.
What Falls Under Primary Care?

There are many different diagnostic treatments, services and procedures that your primary care provider is able to perform which include:

• Cancer screenings
• Heart health screenings
• Diabetes screenings
• Prescribing medication
• Vaccinations
• Education on disease prevention
• Minor surgical, in-office, procedures
• Birth control advice and counseling
• Ultrasound scans
• Casting, splinting and bracing of injured limbs
• Wound care
• Personal health counseling
• Coordinating care with other healthcare professionals
Why Is Primary Care So Important?

Essentially, it's the "prevention is better than cure" tenet. Routine check-ups with your primary care provider, such as annual physical exams, can lead to the early detection and treatment of potentially serious health issues. As a result, according to The Commonwealth Fund, adults in the U.S. with a primary care provider have an approximately 20% lower risk of premature death than those who only see specialists for more advanced conditions. In addition to living a potentially longer and healthier life, primary care is important because it is more cost-effective. Studies have shown that people with a primary care provider spend between 32%-34% less on healthcare than those who don't as they are less likely to visit the emergency room where the costs can be at least four times higher; catching and treating problems early prevents the extra costs associated with specialist treatment.
Do You Offer Primary Care Services at PACS Urgent Care?

Yes, we do! Here at PACS Urgent Care we are pleased to offer primary care services to our patients, and we would be happy to discuss these options with you! Call today, or schedule an appointment online. We serve patients from Alexandria VA, Ruther Glen VA, Bagdad VA, Athens VA, Balty VA, and Doswell VA.