Pediatric Urgent Care in Alexandria, and Ruther Glen VA
Pediatric urgent care is a medical service that provides immediate medical attention to children for non-life-threatening illnesses or injuries that require prompt attention. PACS Urgent Care specializes in delivering urgent care services to kids of all ages. For more information,

contact us

today or

online check-in

. We have convenient locations to serve you in

Alexandria VA

, and

Ruther Glen VA

.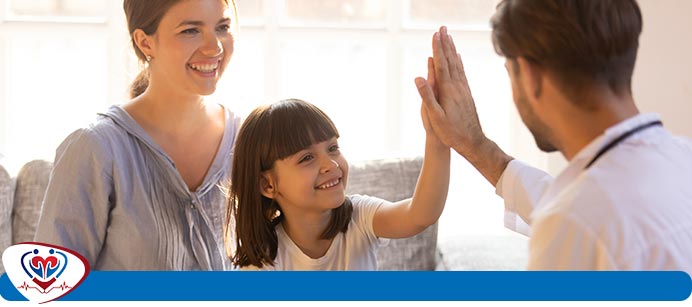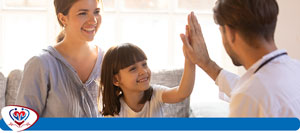 Table of Contents:
Should I take my child to the ER or urgent care?
What ages does a pediatrician treat?
What can a pediatric urgent care treat?
What is the difference between urgent care and a walk-in clinic?
No illness or injury is planned, especially when they happen to our children. A lot of the time, an injury or sickness happens when we least expect them, and this often falls outside the office hours of our primary care physicians. People who are not familiar with all of the available healthcare options, often resort to the emergency room, even if the ailment is minor. However, as more and more people learn about the availability and convenience of urgent care centers, they are better able to address their needs and the needs of their children.
Should I take my child to the ER or urgent care?

It can be difficult to tell when your child needs emergency care or urgent care, especially because any health problems in children often cause concern in parents. Situations that are considered an emergency include:

• Children less than 2 months old with a fever over 100.4º F
• Broken bones, particularly if there is visible swelling
• Head injuries that cause a change in consciousness (passing out), even if only for a few seconds
• Seizures
• Dehydration (very dry lips and mouth, lethargy, and confusion, passing no urine for more than 12 hours)
• Difficulty breathing (heavy, fast breathing, gasping for air)
• Gaping cuts on the face

Situations better handled at an urgent care include:

• Fever accompanied by cold symptoms (suspected flu)
• Ear infections
• Sore throats, including strep infection
• Pink eye, also known as infectious conjunctivitis
• Mild vomiting or diarrhea without blood in the stool (if signs of dehydration are present, take them to emergency care right away)
What ages does a pediatrician treat?

Pediatric care may begin around the time of conception and continues through gestation, infancy, childhood, adolescence, and young adulthood. Although adolescence and young adulthood are recognizable phases of life, an upper age limit for pediatric care is not easily distinguishable and varies depending on the needs of the individual patient. Many pediatricians treat patients until they are 18 or 21 years of age.
What can a pediatric urgent care treat?

Pediatric urgent care can handle a wide number of childhood and adolescent concerns, from common illnesses and injuries to the management of medical conditions. At PACS Urgent Care, we treat the following conditions:

• Fever
• Ear Infection
• Pink Eye
• Sore Throat/Strep throat
• Cough, Cold, Flu
• Congestion
• Skin Rash
• Stomach Pain
• Camp, School, and Sports Physicals
• Childhood Illness
• ADHD
• Impetigo
What is the difference between urgent care and a walk-in clinic?

Although urgent care and walk-in clinics share a lot in common, they have a few important distinctions, such as:

Urgent care centers are typically:

• Open late during evenings and on weekends
• Staffed with a physician and other medical professionals
• Able to offer lab services, such as x-rays
• Able to provide care for more types of ailments

Walk-in clinics are usually:

• Open later than a doctor's office, but still have more limited hours than an urgent care center
• Staffed with a physician assistant or nurse
• Only able to offer basic services
• Only able to treat a limited number of illnesses, injuries, and other medical concerns

The majority of urgent care clinics accept patients with or without an appointment and therefore are considered 'walk-in' clinics. However, they are equipped to handle more pressing concerns than a standard walk-in clinic, making them a great choice for urgent situations that are not life-threatening. If your child is in need of healthcare services, come to PACS Urgent Care today. Our kind and compassionate professionals are experienced in treating illnesses and injuries that commonly affect children and can help your little one feel better, sooner. For more information, call us or online check-in today. We serve patients from Alexandria VA, Huntington VA, Arlington VA, Ruther Glen VA, Bagdad VA, Athens VA, Doswell VA, and surrounding areas.