Sports Physical Exams Specialist in Alexandria, and Ruther Glen, VA
Premier Acute Care Services offers sports physicals at both the Alexandria and Ruther Glen, VA locations. For more information,

call us

today or

schedule an appointment

online. We have convenient locations to serve you in

Alexandria VA

, and

Ruther glen VA

.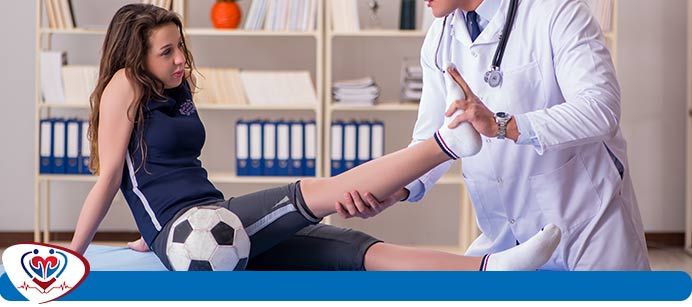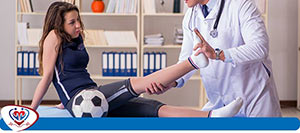 Table of Contents:
What is a sports physical?
Why is a Sports Physical Important?
What happens during a sports physical?
What should I bring to a sports physical?
Sport Physicals
Sports physicals are required by schools, organizations, and camps where your child will be participating in sports or other physical activities. You can get this done by your primary healthcare provider, who will have a complete medical history, or you can get this done at some drugstores or urgent care centers.
What is a sports physical?

A sports physical is also called a pre-participation physical evaluation. This is done to ensure that your child is physically capable of participating in sports and other physical activities. During this physical, your child will be examined by a doctor. The doctor will ask questions and review the medical history to see if there are any conditions or other health risks that could put your child at risk when participating in these activities.

Sports physicals are meant to help your child participate in physical activities as safely as possible. They provide the parents, healthcare providers, and coaches with needed information about your child's health. This information can be used to prevent injuries and potential illnesses. They are meant to add confidence and encourage full participation in physical activities.
Why is a Sports Physical Important?

Sports physicals are important as they can identify risk factors, like pre-existing illnesses and health issues that have not been diagnosed. The physical includes a review of your child's medical history, including injuries that help identify potential risks of injury when participating in sports and physical activities.

The doctor may focus on specific areas of the body, depending on which sport or activity they are choosing to participate in. A runner is more likely to have issues or injuries to their feet, ankles, and legs. A baseball player may have issues or injuries to the arms or shoulders. The doctor will check the necessary areas more closely to ensure that your child can fully participate.

A sports physical will do more than make sure that your child can participate, safely. They can provide instruction on how your child can remain healthy and safe while participating. They may offer ideas for lifestyle choices that can keep your child more active and able to recover faster after training.

If your child is participating in contact sports, like football, boxing, or hockey, they may recommend periodic checkups to look for potential injuries, especially concussions.
What happens during a sports physical?

During a sports physical, your doctor will review your child's full medical history and ask questions where there are gaps. This will be followed by a physical examination. They will inquire about the family history of disorders, diseases, and conditions. Your doctor will also inquire about your child's health including:

• Allergies, asthma, or other breathing issues
• Current fitness level
• Alcohol, tobacco, or drug use
• Diet and nutrition
• Eating habits
• Weight changes
• Dizziness, heat illness, or history of issues when participating in sports
• Medications being taken
• Immunization history
• Menstruation cycle and history
• Problems with urinary system or genitals
• Mental health concerns
• Past injuries or surgeries, including concussions

Included in the physical exam, your doctor will:

• Check eyesight and hearing
• Do a neurological exam
• Examine muscles and bones
• Test range of motion, balance, and alignment
• Check for scoliosis
• Check your child's nose and throat
• Feel your child's abdomen
• Measure height and weight
• Listen to the heart and lungs
• And take vital signs
What should I bring to a sports physical?

If you are getting a sports physical at a place other than your primary care physician, you will need to bring some information with you. When you arrive, you will be asked to fill out forms for the physical and possibly insurance forms, so bring insurance information. The doctor doing the physical will want to check the medical history, so if you can bring medical records with you, that will be very helpful.  Also, bring a list of all the medications that your child is taking, including prescription, non-prescription medications, and herbal supplements.

For more information, call us today or schedule an appointment online. We have convenient locations to serve you in Alexandria VA, and Ruther glen VA. We serve patients from Alexandria VA, Ruther Glen VA, Bagdad VA, Athens VA, Balty VA, and Doswell VA.