Sports Injury Specialist Questions and Answers
Our medical experts at PACS Urgent Care understand that you are likely to feel impatient about recovery after a sports injury and want to get back out there. For more information, 

call us

 today or simply 

visit us

. We have convenient locations to serve you in

Alexandria VA

, and

Ruther Glen VA

!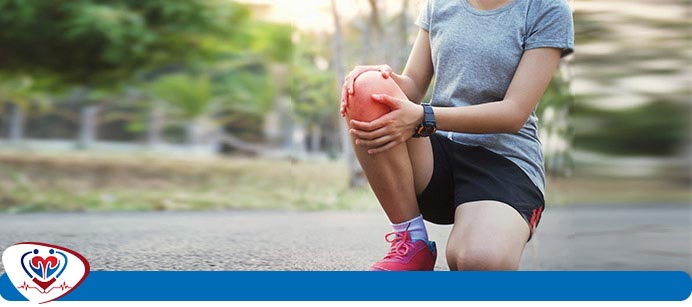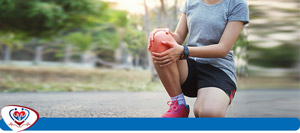 Table of Contents:
What kind of doctor treats sports injuries?
What are the 3 types of injury?
How long does a sports injury take to heal?
There is not much worse than suffering an injury while participating in a sport or activity you are passionate about! As such, we will provide the most efficient, thorough, and effective treatment so that you can get back to doing what you love as soon as possible!
What kind of doctor treats sports injuries?

Several doctors can treat sports injuries, including family medicine physicians, orthopedic doctors, and general practitioners. That said, health insurance providers typically require a referral to be written by a family medicine physician or primary care doctor to provide coverage when seeing an orthopedic doctor. As such, the first doctor you will need to see for a sports injury is either your primary care provider or a family medicine doctor at a walk-in clinic. Upon seeing your primary care provider or family medicine doctor, they can either provide treatment for you or send a referral to an orthopedic doctor if such specialized expertise is required.

At PACS Urgent Care, our board-certified family medicine doctors would be happy to examine any sports injury brought to us! We can either provide treatment here at PACS Urgent Care or provide you with a referral to see an orthopedic doctor specializing in sports medicine.

What are the 3 types of injury?

The three types of injury are classified as acute injuries, chronic injuries, and overuse injuries. Acute injuries occur due to a single traumatic event, such as a fracture, sprain, or concussion. In contrast, overuse injuries occur over a gradual period due to repetitive strain on a joint, tendon, muscle, or soft tissue. Examples of overuse injuries include tennis elbow, tendonitis, jumper's knee, shin splints, or bursitis, to name a few examples. Chronic injuries can develop from either acute or overuse injuries. They are typically defined as those with symptoms that last for at least three to six months without improving, depending on the specific injury. Chronic injuries are often used interchangeably with overuse injuries; however, there is a slight difference between them, as the symptoms of overuse injuries do not last as long as those from chronic injuries.
How long does a sports injury take to heal?

There is a wide variety of sports injuries that any given person can endure, differing in type, location, and severity. As such, the length of time it takes for a sports injury to heal vary according to the type, location, and severity of the sports injury in question. The following is a list of some common sports injuries with average healing times:

• Achilles tendon rupture: four to six months
• Anterior cruciate ligament (ACL) tear: six months to one year
• Concussion: one to two weeks
• Fractured clavicle (collarbone): five to 10 weeks
• Neck or rib fracture: six weeks
• Mild sprains and strains: two weeks
• Separated shoulder: two weeks
• Severe sprains and strains: three months or more
• Tennis elbow: three months to one year

It is important to keep in mind that these approximations are for when the injury has healed and not necessarily for when you can return to the sport or activity that occasioned the injury. After the injury heals, you may require physical therapy and other treatments to regain strength and functional mobility and to reduce the risk of reinjury.

If you are looking for a sports injury specialist near Ruther Glen, VA, we welcome you to come to PACS Urgent Care! We have 2 convenient locations to serve you. for a walk-in appointment. If you wish to make an appointment in advance, you can do so through our website or call us during the hours of 8:00 AM to 8:00 PM any day of the week. We serve patients from Alexandria VA, Ruther Glen VA, Bagdad VA, Athens VA, Balty VA, and Doswell VA.