Back Pain Treatment Specialist Questions and Answers
Here at PACS Urgent Care, our board-certified doctors and medical professionals have an abundance of experience in providing compassionate and expert care for back pain of all causes! For more information, call us today or simply visit us. We have convenient locations to serve you in Alexandria VA, and Ruther Glen VA!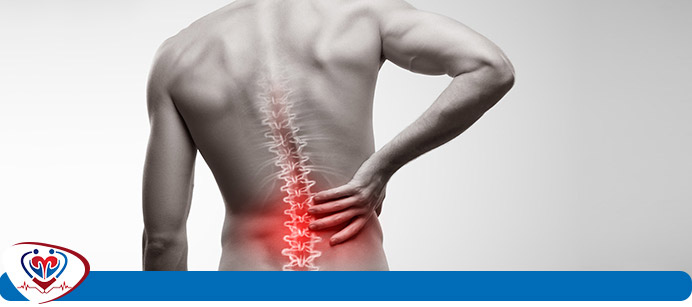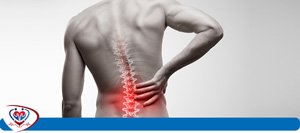 Young or old, back pain can beset the best of us! Whether you have worked a physically demanding job for years or have experienced a crick that set your back out, experiencing back pain can make simple tasks challenging.
What is the best treatment for lower back pain?
Depending on the cause and severity of your lower back pain, there are several different types of treatments that prove highly beneficial! As such, there is not a clear-cut best treatment option for lower back pain, as that is typically determined on a case-by-case basis. That said, some of the best treatments for lower back pain include the following:
Acupuncture
Chiropractic adjustments
Cortisone injections
Epidural steroid injections
Implanted nerve stimulators
Nerve block injections
Non-steroidal anti-inflammatory drugs (NSAIDs)
Orthotics and supportive shoes
Physical therapy
Radiofrequency neurotomy
Surgery is typically a last resort for lower back pain but is pursued when other applicable treatments have failed to deliver pain relief and symptom improvement. At PACS Urgent Care, our board-certified physicians will leave no stone unturned when finding the best possible treatment for you if you are experiencing lower back pain!
What can you do to relieve back pain?
If you seek back pain relief, there are some home remedies and over-the-counter (OTC) anti-inflammatory medications you can take to ease your pain. Some of these options could include cold packs, heat therapy, supportive footwear, postural and gait correction, gentle stretches, sleep adjustments, and massage. That said, it is important to consult with a doctor before pursuing any home remedy treatment so that you avoid causing more damage or pain to the injured area or other complications. Our board-certified doctors at PACS Urgent Care would be happy to provide medical advice and guidance to you concerning OTC medication and home remedies for back pain relief.
How should I sleep with lower back pain?
If lower back pain is keeping you from having a restful night of sleep, or you find that your sleeping position contributes to or intensifies your lower back pain, it is a good idea to talk with a doctor about adjustments you can make. Depending on the cause and severity of your back pain, adjustments could include different sleeping positions, supportive pillows, or a new mattress. When you come to PACS Urgent Care for lower back pain treatment, our medical experts can also help determine what types of adjustments to your sleeping habits and patterns will improve your condition.
What is the best therapy for back pain?
There are numerous types of therapy available for back pain! Depending on what is causing your back pain, how severe your pain is, your overall health, and the resources available at your clinic, some excellent therapy options could include any of the following:
Acupuncture
Biofeedback therapy
Chiropractic therapy
Electrical nerve stimulation therapy
Injection therapy
Laser therapy
Massage therapy
Physical therapy
And more!
At PACS Urgent Care, our physicians can either provide you with the above therapy options or refer you to a specialist if necessary.
If you are dealing with back pain, we welcome you to come to PACS Urgent Care in Ruther Glen, Virginia! Please feel free to visit us at We have 2 convenient locations to serve you. for a walk-in appointment. Our Alexandria location, is open 8am to 8pm from Monday to Sunday and for Ruther Glen location, is open 8am to 7pm from Monday to Sunday. If you would like to make an appointment in advance, you can do so through our website or call us. We serve patients from Alexandria VA, Ruther Glen VA, Bagdad VA, Athens VA, Balty VA, and Doswell VA.