Telemedicine Visits at PACS Urgent Care
We believe in bringing you a higher quality of healthcare and now that healthcare can be accessed from the comfort and safety of your own home. For your convenience, PACS Urgent Care is now offering Telemedicine Visits to all those patients who cannot visit our Urgent Care. For more information, call us.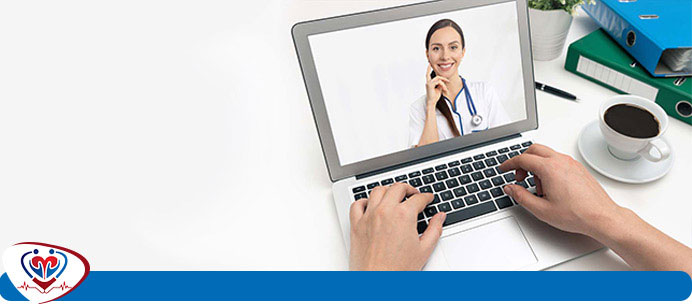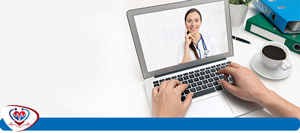 Sometimes a telemedicine visit is just a good idea, like when you or a family member is ill and you just don't want to leave the comfort of home. Other times a telemedicine visit is necessary, like when there's a risk of getting or giving other people an illness. During a telemedicine visit, you can get advice, diagnosis, and recommendations for treatment, all from the comfort of home. Get in touch with PACS Urgent Care to learn more about telemedicine visits in Ruther Glen, VA!
What is a telemedicine visit?
A telemedicine visit is pretty much the same as an in-person visit with a doctor, but at home and over the phone or internet! You can either call a doctor or have a videoconference with one. For a videoconference, all you need is internet, as well as a smartphone or a computer with a camera and/or microphone. You can receive remote diagnosis and treatment during a telemedicine visit. It really is an amazingly convenient way of receiving healthcare! Generally, it works like this:
You'll connect with a medical professional in a video conference or over the phone
You'll discuss your symptoms and any concerns you have
If applicable, the doctor will give you a visual evaluation, or if required, the doctor will ask you to go to the clinic for an in-person evaluation
The doctor will provide you with a diagnosis or, if necessary, ask you to go to the clinic for testing in-person
The doctor will recommend a treatment for you like a prescription or, if required, ask you to go in for treatment
Minor injuries, minor illnesses, and common symptoms like flu symptoms can be addressed in a telemedicine visit. Visual physical evaluations, prescriptions, referrals, and other services can be provided too. Generally, these telemedicine services are easily affordable for most patients.
Are telemedicine visits less expensive than in-person visits?
Generally, yes, telemedicine visits are less expensive! Here at PACS Urgent Care, our pricing varies, so please contact us to learn more about the costs of our services. We accept most major health insurances, including Medicare and Medicaid, and most insurance providers cover the costs involved in telemedicine visits. Feel free to call us to check whether we work with your particular provider. If you don't have insurance, then we can offer you affordable self-pay options. We want to make your visits with us as affordable for you as possible, and telemedicine visits are no exception!
When is telemedicine necessary?
It may be necessary to have a telemedicine visit, such as when there's a risk of acquiring or spreading a certain illness. Some viruses can be especially contagious. If you're ill and you come to our clinic for an in-person visit, it's possible to infect other patients or our staff, or if you're not ill, it's possible to acquire an illness. It's easy to give us a call, so if you're ill or not sure what to do, just call us.
Do you provide telemedicine visits for Ruther Glen, VA?
Yes, we do. PACS Urgent Care offers telemedicine visits for the Ruther Glen community and beyond. A telemedicine visit with us is just as simple and straightforward as you'd imagine.
To inquire further about visits with us, give us a call, or to book an appointment with us, book with us online. We can take your call or see you for an appointment anytime Monday to Sunday 8 am to 8 pm. We'd be very happy to hear from you for any reason, so don't hesitate to call us today if you need anything from us at PACS Urgent Care! We serve patients from Ruther Glen VA, Alexandria VA, Bagdad VA, Athens VA, Balty VA, and Doswell VA.