Drug Screening Clinic in Alexandria, and Ruther Glen VA
Drug screening is an important process for several reasons such as identifying drug abuse, ensuring safety, monitoring medication use, and complying with legal requirements. Premier Acute Care Services offers drug screening, so contact us today to learn more. For more information,

contact us

today or

online check-in

. We have convenient locations to serve you in

Alexandria VA

, and

Ruther Glen VA

!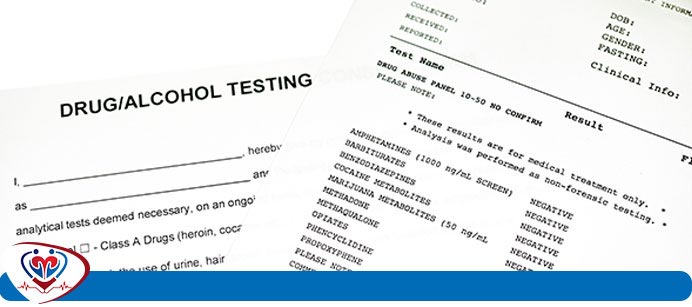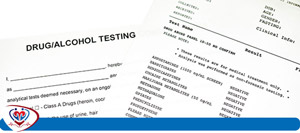 Table of Contents:
What happens during a drug screening?
Why would you need a drug test?
Will I need to do anything to prepare for a drug test?
What do drug screenings look for?
What happens during a drug screening?

A drug screening involves taking a biological sample from the individual being screened, with the sample then being tested for the presence of drugs. The sample can be of blood, urine or some other biological material where drugs would be present if the individual had drugs in their system. Drug testing must be performed in a certified and reputable laboratory and involves a two-step process that greatly reduces the risk for a false positive or false negative test. The first step is called the immunoassay and can be used as a method for screening the sample. A negative result at this step will result in the test being negative and the sample doesn't move on to step two. If the sample comes back from the immunoassay as non-negative, an untested portion of the sample moves on to the confirmatory GC-MS analysis. This test will not only confirm the presence of drugs in the sample but will also be able to identify the individual substances and quantify the amount in the sample.
Why would you need a drug test?

Drug tests can be requested for any number of reasons. A workplace may request a drug test as part of the pre-employment screening process, or they may perform random drug testing throughout the company to test for drug use happening on the job. Drug testing is also common in high level athletics including college level and professional sports. In this case, testing is typically done to check for the presence of performance enhancing drugs that could give athletes an unfair advantage. A drug test may be requested following a vehicular accident or an accident that happened on the job, particularly if the accident was caused by human error and resulted in property damage or serious injury, or death, to another person. Many workplaces will also request drug tests for safety reasons when an employee's job tasks could lead to safety issues if the employee were to perform them under the influence of drugs and have their ability or judgement impaired. Drug testing is common in several industries as it relates to the ability of individuals to perform their job without putting the safety of themselves or others at risk. Industries such as federal transportation, the airline industry, bus drivers, truck drivers, hospitals and railways are some examples where drug testing is common due to the nature of the job responsibilities and their interaction with the general public.
Will I need to do anything to prepare for a drug test?

The obvious answer would be to avoid taking drugs while preparing for a drug test. However, there are some substances or activities that can seem harmless as they are not related to drug use in any way but can throw off your test results and product a positive result. Doing your best to avoid these things will help to ensure your test goes as smoothly as possible. Secondhand smoke from marijuana should be avoided as inhaling it can increase the chances of the test picking up THC in your system. Some products can also trigger a false positive result, including hemp and poppy seeds, diet pills and cold remedies. These should all be avoided the morning of your drug test. Let the testing provider know if you are taking any supplements, over-the-counter medications or prescription medications as these can potentially interfere with your test results.
What do drug screenings look for?

Drug screenings are looking for legal and illegal drugs in your system that can impair your ability to perform your job safely, as part of a drug-free workplace policy or that can enhance your performance in a sporting event. For individuals who have been prescribed drugs as part of a treatment plan for a chronic condition, drug screens may be performed on a regular basis to ensure the amount of the drug in the body is inline with the amount prescribed and the substance isn't being abused. Drug tests are typically looking for opioids, marijuana, amphetamines, cocaine, steroids, barbiturates and phencyclidine (PCP).

For more information, contact us today or online check-in. We have convenient locations to serve you in Alexandria VA, and Ruther Glen VA. We serve patients from Alexandria VA, Huntington VA, Arlington VA, Ruther Glen VA, Bagdad VA, Athens VA, Doswell VA, and surrounding areas.