Women's Health Clinic in Alexandria, and Ruther Glen VA
Women's good health is crucial and needs proper assessment, evaluation and treatment. A woman, in her whole lifetime, experiences several unique diseases, including endometriosis, fibroids, polycystic ovary syndrome (PCOS), sexually transmitted diseases, and reproductive health issues. At PACS Urgent Care in Alexandria VA and Ruther Glen VA, we are proud to provide that safe space for women and individuals dealing with women's health issues. For more information,

contact us

today or

online check-in

. We have convenient locations to serve you in

Alexandria VA

, and

Ruther glen VA

.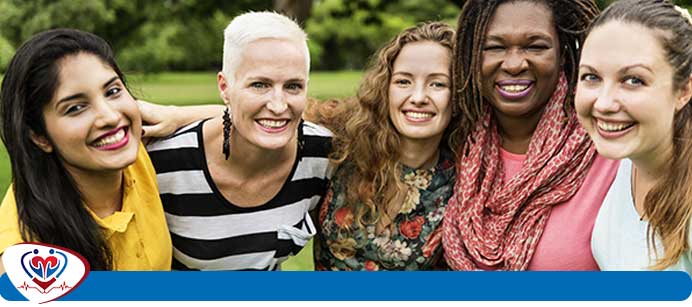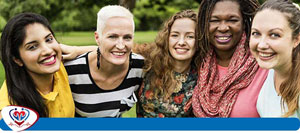 Table of Contents:
What is Women's Health?
What does a Women's Healthcare Doctor do?
What are some Women's Health issues?
Some women's health issues require a confidential and safe space for individuals to talk with medical professionals about their concerns and receive the treatment or testing they need. To give you a better idea of what women's healthcare services entail, we are happy to answer any of your questions, including commonly asked questions like those below.
What is Women's Health?


Women's health is an area of medical practice that focuses on the prevention, diagnosis, treatment and management of illnesses and conditions that uniquely affect women. While reproductive health is a significant part of women's health, the field of women's health is not limited to just illnesses and conditions involving the female reproductive system. In reality, there are many illnesses and conditions that affect both men and women, that disproportionately affect women in unique ways.

The issues surrounding women's health have their roots in both biological and socio-cultural factors, especially when considered from a global perspective. According to the World Health Organization (WHO), socio-cultural factors that contribute to women's health issues include unequal power relationships between men and women, lack of access to education, the experience of physical or sexual abuse or violence, and exclusive emphasis on female reproductive roles.
What does a Women's Healthcare Doctor do?


A women's healthcare doctor provides numerous treatments and services to women including, among others, the following:

• Breast cancer screenings, biopsies, MRI scans, and ultrasounds
• Confidential screenings and treatment for sexually transmitted diseases or infections (STDs or STIs)
• Contraceptive guidance and care
• Hormone treatments
• Infertility testing, treatment, and services
• Mammograms
• Osteoporosis screening or treatment
• Pap smears
• Pelvic exams
• Pregnancy tests and evaluations
• Prenatal, pregnancy, delivery, and postpartum care
• Psychological care for victims of physical, emotional, or sexual abuse
• Urinary tract infection (UTI) tests and treatment

What are some Women's Health issues?


As mentioned, some medical conditions that are considered women's health issues are unique to the female sex, while others affect both sexes but do so in a unique or disproportionate way to women, requiring specialized treatment approaches to account for the different ways such conditions affect women. With that in mind, some common women's health issues are as follows:

• Absent (amenorrhea), heavy (menorrhagia), irregular (oligomenorrhea), or painful (dysmenorrhea)  menstrual cycles
• Anxiety and depression
• Autoimmune diseases
• Bacterial vaginosis
• Bladder infections
• Breast cancer, cervical cancer, colorectal cancer, and ovarian cancer
• Diabetes
• Dysfunctional uterine bleeding
• Eating disorders
• Endometriosis
• Heart diseases
• Osteoporosis
• Polycystic ovary syndrome (PCOS)
• Prenatal, pregnancy, or postpartum issues
• Sports injuries
• STDs or STIs, such as gonorrhea, herpes simplex virus type-1 and type-2 (HSV-1 and HSV-2), human papillomavirus (HPV), trichomoniasis,
• Uterine fibroids
• UTIs
• Vaginal discharge
• Yeast infections

At Premier Acute Care Services (PACS) Urgent Care, our women's health doctors can provide excellent care and guidance for any women's health issues you experience, such as those listed above. We can either provide treatment and services at our clinic or refer you to a specialist if necessary.

If you would like more information about our women's healthcare services at PACS Urgent Care or want to book an appointment with us, we welcome you to give us a call or online check-in on our website, or visit one of our clinics in Alexandria or Ruther Glen, VA, for a walk-in appointment at your convenience! We serve patients from Alexandria VA, Huntington VA, Arlington VA, Ruther Glen VA, Bagdad VA, Athens VA, Doswell VA, and surrounding areas.