DOT Physical Exam Specialist in Alexandria, and Ruther Glen VA
PACS Urgent Care has DOT certified doctors who provide medical exams needed for your commercial driver's license. If you have any questions, concerns, or comments on our testing services, please do not hesitate to

contact us

. We have convenient locations to serve you in

Alexandria VA

, and

Ruther Glen VA

.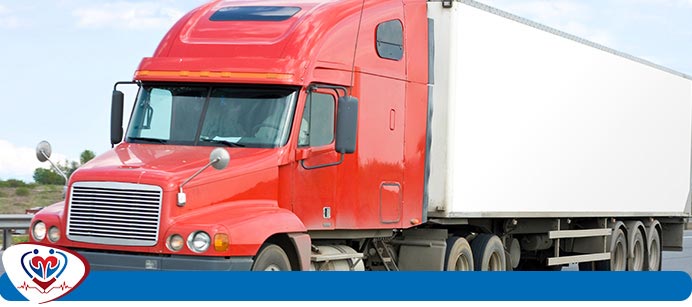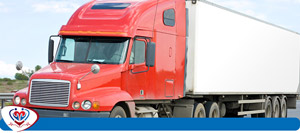 Table of Contents:
What is a DOT physical?
How long is a DOT physical good for?
What tests will be performed during a DOT physical?
What health conditions could prevent me from receiving my card?
What physical endurance requirements will I need to meet?
While many people may never require a specialized physical exam, men and women whose profession involves driving a commercial motor vehicle (CMV) will be required to undergo a DOT physical that adheres to important guidelines set forth by the Department of Transportation. Because these physical exams require specific steps be taken in evaluating a person's ability to perform a specialized job, not all doctors may be able to provide this option to their patients. At PACS (Premier Acute Care Services), we are proud to make it simple and convenient for men and women in Ruther Glen, VA to quickly access a DOT physical when they need one.
What is a DOT physical?

DOT physicals are designed to answer specific questions about the overall health and ability of potential CMV drivers. Driving a commercial motor vehicle can be physically and mentally demanding, and it is essential that potential workers are evaluated to ensure they can safely perform the necessary tasks of the job. A DOT physical will also take under consideration any existing medical conditions or procedures that may impact a person's ability to drive a CMV.
How long is a DOT physical good for?

Patients who meet the necessary standards during their DOT physical will be issued a medical certificate card that will allow them to perform their job duties in good standing for 2 years. Following that time period, they will need to undergo a new DOT physical exam to ensure they are still capable of performing their duties safely. However, in some rare cases where specific conditions require more routine monitoring, a card may be issued under the condition that they receive ongoing evaluations in 3, 6, or 12 month intervals.
What tests will be performed during a DOT physical?

There are several specific parts to a DOT physical. One of the most important is a vision test. CMV drivers must demonstrate a visual acuity of 20/40 or greater with or without corrective lenses. Your vision will be tested across both eyes and in each individual eye. You will also be asked to undergo testing of your color distinction. Patients who are color blind or have other diagnosed problems distinguishing between colors used in traditional traffic signals and signs should speak with their regular eye doctor about procuring special lenses that can be worn to correct this issue. Anyone who is sitting for a DOT physical will also need to demonstrate the ability to hear and understand a forced whisper from a distance of 5 feet. Hearing aids may be worn if necessary, as long as you are able to hear the whisper in one ear. Your doctor will also perform urinalysis to test for blood, glucose, protein, and specific gravity, as well as to rule out potentially important medical conditions.
What health conditions could prevent me from receiving my card?

While every patient's results will vary, certain cardiovascular conditions or events may preclude you from receiving your certificate. However, many people who have had cardiovascular issues in the past may qualify depending on the amount of time that has passed since the surgery or event. Certain medications may also prevent you from being issued a medical certification to drive a CMV. Any medication that could present a safety risk while you are on the road may disqualify you. However, in some cases, a written notice from your primary doctor stating that your medication or condition will not negatively impact your ability to perform your work duties may be taken under consideration.
What physical endurance requirements will I need to meet?

 All patients will need to demonstrate overall physical health and prove they will be able to perform the important physical requirements of the job. As a CMV driver, you will likely be required to sit and steer for extended periods of time. You will also need to be able to physically climb into and out of your vehicle, climb ladders, perform inspections, and you may need to couple or uncouple trailers. Your physician will consider any range of motion limitations, recent surgeries, or other physical limitations when performing this evaluation.

If you are looking for a doctor to perform a DOT physical, contact PACS (Premier Acute Care Service). We offer convenient access to this important employment requirement for drivers of commercial motor vehicles. We serve patients from Alexandria VA, Huntington VA, Arlington VA, Ruther Glen VA, Bagdad VA, Athens VA, Doswell VA, and surrounding areas.