Urinary Tract Infection Treatment Specialist Questions and Answers
At PACS Urgent Care, our team of medical experts would be more than happy to provide you with fast and thorough medical care to help eliminate the infection! For more information, call us today or simply visit us. We have convenient locations to serve you in Alexandria VA, and Ruther Glen VA!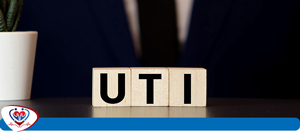 Urinary tract infections are painful, uncomfortable, and can make you dread having to use the washroom. What makes matters worse is that UTIs often increase your need to use the washroom! As such, it likely goes without saying that it is vital to seek urgent medical attention if you are experiencing the signs of a urinary tract infection.
How do you know if you have a urinary tract infection?
In some cases, you may not know if you have a urinary tract infection (UTI), as they do not always present symptoms. That said, if you are experiencing UTI symptoms, they will include some combination of the following:
Burning sensation while urinating
Cloudy urine
Frequent urination with small amounts of urine
Pelvic pain
Strong, persistent urge to urinate
Urine with a strong odor
While some asymptomatic UTIs will go away on their own, it is crucial to seek medical attention if you notice any UTI symptoms to prevent further complications. Our board-certified physicians at PACS Urgent Care would be happy to provide excellent UTI treatment to you!
What are the main causes of a UTI?
The most common cause of a urinary tract infection is when bacterial microbes enter the urinary tract, specifically Escherichia coli (E. coli) bacteria. Such bacterial microbes can enter the urinary tract in a number of different ways, such as through sexual activity, poor personal hygiene, urinary tract procedures, use of spermicides or tampons, or heavy use of antibiotics.
The type of bacteria that can cause a UTI varies according to the location of the infection. As such, while E. coli bacteria commonly cause UTIs in the bladder, known as cystitis, as well as the kidneys (pyelonephritis), chlamydia and mycoplasma bacteria can only cause UTIs in the urethra, called urethritis.
What is the best thing to do for a urinary tract infection?
The best thing to do for a urinary tract infection is to see a doctor as soon as possible! While there are some home remedies that can relieve symptoms and speed up recovery, a doctor can provide both medical treatment and guidance regarding which remedies you can trust to help you and which are potentially harmful or unreliable. At PACS Urgent Care, we happily accept same-day appointments so that you can see a doctor without visiting the emergency room or waiting for the next available appointment at your primary care clinic!
How do women get urinary tract infections?
Since women have shorter urethras than men, they are at higher risk of developing a urinary tract infection, as there is less distance for the bacteria to travel to reach the bladder. Furthermore, a woman's urethral opening is closer to anal and vaginal bacterial sources. Consequently, while men are not immune to UTIs, women are medically advised to take extra precautions to avoid UTIs during sexual intercourse and female hygiene routines. If you would like more information on best practices and preventive measures to avoid UTIs, our doctors would be happy to provide that information for you at PACS Urgent Care!
For excellent urinary tract infection treatment, we welcome you to come to PACS Urgent Care! Walk-in appointments are accepted. We have 2 convenient locations to serve you. Visit us during the hours of 8:00 AM to 8:00 PM, seven days a week. You can also make an appointment in advance through our website or by giving us a call. We serve patients from Alexandria VA, Ruther Glen VA, Bagdad VA, Athens VA, Balty VA, and Doswell VA.