Covid-19 Testing Specialist Questions and Answers
CDC recommends if anyone is having any signs or symptoms of COVID-19 get tested, regardless of vaccination status or prior infection. PACS Urgent Care offers Covid-19 testing, you can simply walk-in today and be tested. For more information, call us today. We have convenient locations to serve you in Alexandria VA, and Ruther Glen VA!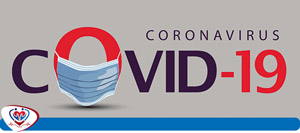 Do I qualify for testing?
Any person showing symptoms consistent with COVID-19 should discuss testing with their provider. Older adults and people of any age who have serious underlying medical conditions may be at higher risk for more serious complications from COVID-19. Some surgeons may require a negative test prior to certain elective surgical procedures, so check with your surgeon. If you suspect or know you have been exposed to someone positive for COVID-19, we can test you with our rapid antigen test (results in 15 minutes) or our COVID-19 Molecular PCR test (results in 15 minutes). We also offer the COVID-19 PCR Molecular testing for travel purposes, also with results in 15 minutes while you wait.
If you are concerned you may have already contracted COVID-19 from someone else but have since recovered, we also offer a COVID-19 antibody test that helps identify if you have been previously infected.
How is my sample for testing collected?
The COVID-19 antigen test and the Molecular PCR tests are collected by nasal swab. The COVID-19 antibody test is collected via blood draw. Our trained medical professionals will be collecting your samples.
How will I get results?
Printed results will be given to you on the same day.
Is there an out-of-pocket cost?
Per the CARES Act, PACS Urgent Care is not collecting copayments for COVID-19 related visits. If you have specific concerns, you may want to call your insurance provider ahead of your visit to confirm they will cover the cost of your PACS Urgent Care visit and test.
Do you take insurance?
Yes, we take most major insurances including Medicaid and Medicare
Do I need an appointment or can I walk in?
Appointments are strongly encouraged for COVID-19 testing, which can be scheduled by calling our office at 804-220-6044. Walk-in testing is available on a first come-first serve basis. Due to extreme testing demand and safety protocols, increased wait times may be possible during daytime hours.
How do I prepare for the visit?
When you arrive at PACS Urgent care, drive to the rear of the building to our drive thru. A member of our medical staff will collect your sample. You do not need anything to prepare for the test. For additional information about COVID-19 testing, visit the FDA or CDC websites.
What do I need to bring with me?
Bring your driver's license or valid photo ID and insurance card, if you have one. If you have an order from a doctor to be tested, you should bring that as well, but it is not required.
What if I need to bring my kids or other family members?
All COVID testing is done outside behind our building in our drive thru. Everyone must remain in their vehicle at all times. We do understand if you need to bring someone with you; However, if possible, do not bring anyone who is not being tested.
How do I get free COVID-19 testing?
PACS Urgent Care will submit claims for COVID-19 testing and the related office visit to the Federal Health Resources and Services Administration (HRSA). You must provide a valid ID and social security number to qualify. If HRSA covers your visit and test, we will accept reimbursement from HRSA as payment in full. If HRSA determines that you are not eligible for coverage, the charges are your responsibility and you will receive a statement from PACS Urgent Care.
Visit us today. We serve patients from Alexandria VA, Ruther Glen VA, Bagdad VA, Athens VA, Balty VA, and Doswell VA.