Minor Illness Treatment Specialist Questions and Answers
Do you have a minor illness that isn't serious or life threatening? Premier Acute Care Services and our team of healthcare professionals treat minor illnesses. For more information, 

call us

 today. We have convenient locations to serve you in

Alexandria VA

, and

Ruther Glen VA

!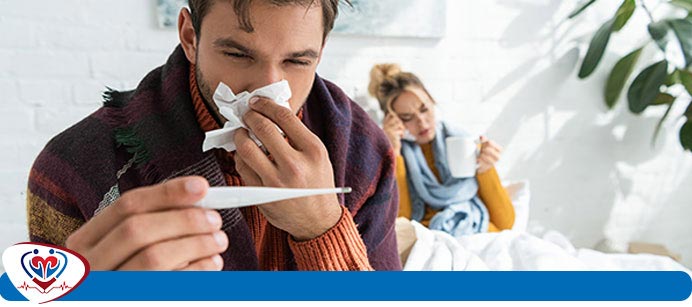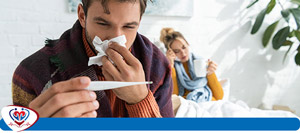 Table of Contents:
What is a minor illness?
Where can I find minor illness treatment?
Do urgent cares provide treatment for minor illnesses?
What is a minor illness?

A minor illness encompasses a broad spectrum of illnesses that aren't severe or life-threatening, that may or may not require medical attention. Many of them can be treated with over-the-counter medication and rest. Minor illness can include ailments such as allergies, flu-like symptoms, coughing, bronchitis, heartburn and indigestion, sinus congestion, sore throat and nausea, vomiting and diarrhea. Most of these symptoms will clear up naturally on their own but they can also be a symptom of a bigger issue. Many can also be treated with medication available for purchase at your local pharmacy, where you can check with the pharmacist to determine if the medication you are looking for will work for your symptoms. If your symptoms don't go away after a few days of rest and treatment from the pharmacy, or if your symptoms get worse in that time, you will want to get checked over by a doctor to rule out any more serious illnesses. Other minor illnesses that should be checked by a doctor include ear infections and earaches, mono treatment, pink eye and styes, sinus infections, strep throat, STD treatment, urinary tract and bladder infections and mouth and oral pain. Your doctor will ask you questions about your symptoms and perform a physical exam to check the area of concern, as well as other areas that could be tied to your illness. Depending on your symptoms and type of illness, the doctor may want to run some additional tests such as a throat swab, blood test, stool sample or another appropriate test to help them confirm their initial diagnosis. Doctors have the ability to prescribe anti-viral medication if your illness turns out to be a virus that requires medication.
Where can I find minor illness treatment?

Depending on what your minor illness is, what your symptoms are, how long you've had them and what you have used to treat them already, if anything, you have a few options for treatment. Your local pharmacist can help you for some minor illnesses by recommending over-the-counter medications based solely on your symptoms. Your primary care physician or family doctor can also help you with minor illnesses and be able to prescribe medication if needed. If your family doctor is unavailable or you don't have one, or you simply can't get in to see them for one reason or another, a walk-in clinic will be able to diagnose and treat your minor illness. Urgent care also has doctors on hand to diagnose and treat minor illnesses if the symptoms can't wait until an appointment can be made with your family doctor. Most urgent cares have additional testing services on site to allow them the ability to run lab tests or perform x-rays, so they can perform additional testing as needed in the original visit, allowing the patient to avoid having to schedule or go to other appointments for additional tests.
Do urgent cares provide treatment for minor illnesses?

Yes, urgent care is able to provide treatment for patients suffering from minor illnesses. Urgent care can be the optimal choice for treatment when an illness is not serious or life-threatening, therefore wouldn't require a visit to the emergency room. This is typically when you would make an appointment with your primary care physician. Depending on their office hours, available appointments and your schedule, it could take several days to get in to see your doctor. This is where urgent care comes in. Urgent care clinics have doctors on site that are trained to deal with general medical issues, perform or order any tests needed to provide a thorough diagnosis and build a treatment plan to get their patients feeling better. Urgent care hours are typically longer than a family doctor's office hours, making it easier for patients to get seen. They also operate on a first come, first-served basis so patients don't have to worry about booking an appointment. We serve patients from Alexandria VA, Ruther Glen VA, Bagdad VA, Athens VA, Balty VA, and Doswell VA.