Abdominal Pain Treatment Specialist Questions and Answers
At PACS Urgent Care, our doctors can assess your abdominal pain, no matter how mild or severe, to determine the best course of treatment! For more information, call us today or simply visit us. We have convenient locations to serve you in Alexandria VA, and Ruther Glen VA!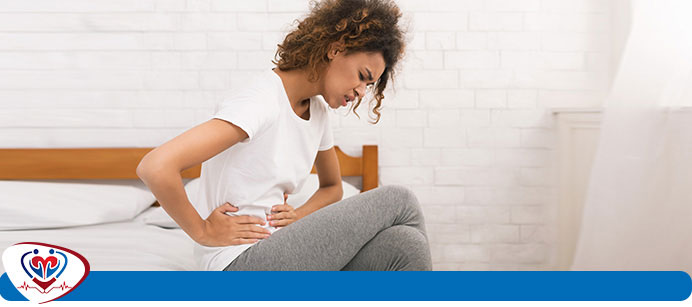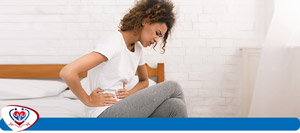 Abdominal pain can range from temporary discomfort to a life-threatening illness or infection. With that in mind, it can be challenging to know whether you are overreacting or underreacting when you experience abdominal pain.
When should I be concerned about abdominal pain?
While we all experience a stomach-ache from time to time due to overeating or something disagreeable that we ate, there are times when abdominal pain is cause for concern and calls for expert medical attention. As such, some signs that abdominal pain is a sign of something concerning include the following:
Bloody diarrhea, stool, or urine
Bruising on the abdomen
Burning sensation while urinating
Chest pain
Coughing up or vomiting blood
Diarrhea that lasts for more than five days
Difficulty breathing
Dizziness, fainting, or vision changes
Excessive vaginal bleeding
Fever higher than 100 degrees or one that lasts three days or more
Significant loss of appetite
Tenderness when touched
Unusually firm abdomen
You should also seek medical attention for abdomen pain if you are pregnant, have previously had a bowel restriction, colostomy, or gastric bypass, recently experienced severe abdominal trauma, or are recovering from a recent abdominal surgery.
Where is abdominal pain located?
Abdominal pain is typically experienced anywhere between your chest and groin. However, the precise location of your abdominal pain can also indicate the cause of your pain and which organ is affected. For example, if you are experiencing pain in the lower-left side of your abdomen, you could be experiencing Crohn's disease, diverticular disease, or inflammatory bowel syndrome (IBS), among others. If you are experiencing abdominal pain in the lower right side of your abdomen, it could be appendicitis, lumbar hernia, urine infection, or other condition. Upper abdomen pain can be caused by anything from a heart attack to indigestion. That said, many conditions are indiscriminate concerning abdomen location.
When you come to PACS Urgent Care, our medical experts can assess the location and severity of your abdominal pain, run any necessary tests, and provide both a diagnosis and treatment for your abdominal pain!
What causes abdominal pain?
There are numerous potential causes of abdominal pain, including infection, inflammation, blockages, injury, growths, and intestinal disorders. If an infection in another part of the body, such as the throat, blood, or intestines, causes bacteria to enter the digestive tract, it usually results in significant abdominal pain. Other potential causes of abdominal pain include the following:
Acid reflux
Appendicitis
Bowel obstruction
Constipation
Crohn's disease
Diarrhea
Diverticular disease
Food poisoning
Gall bladder inflammation or gallstones
Gastroenteritis (stomach flu)
Heartburn or indigestion
Inflammatory bowel disease (IBS)
Intestinal blockage
Kidney stones or infection
Menstruation
Pancreatitis
Stress
Ulcer
Urine infection
Vomiting
What is the best treatment for abdominal pain?
The best treatment for abdominal pain depends on what is causing your pain, as well as your overall health and medical history! As such, some causes of abdominal pain like heartburn can be easily treated with over-the-counter (OTC) medication, while others, such as appendicitis, require surgical removal of the appendix. If you are experiencing a bacterial infection, antibiotic treatment is typically the best option.
Our board-certified physicians at PACS Urgent Care will provide expert analysis of your abdominal pain so that we can give you the best available treatment for whatever is causing you abdominal pain!
For first-rate abdominal pain treatment, PACS Urgent Care is an excellent choice! We welcome you to come to our clinic. For a walk-in appointment for our Alexandria location, is open 8am to 8pm from Monday to Sunday and for Ruther Glen location, is open 8am to 7pm from Monday to Sunday. If you wish, you can also schedule an appointment in advance through our website or call us. We serve patients from Alexandria VA, Ruther Glen VA, Bagdad VA, Athens VA, Balty VA, and Doswell VA.