Allergy Treatment Clinic in Alexandria, and Ruther Glen VA
Come to PACS Urgent Care to seek the right treatment for your allergies. Our doctors are here to help relieve your symptoms. Some common symptoms of allergy are itchy eyes, runny nose, sneezing, rashes, swelling, vomiting, and headache. For more information,

contact us

today or

book an appointment

. We have convenient locations to serve you in

Alexandria

, and

Ruther Glen VA

.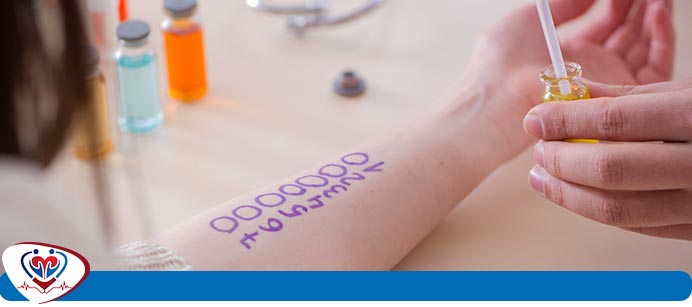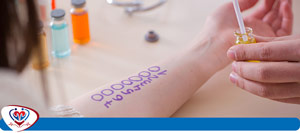 Table of Contents:
When should you visit the doctor for allergies?
What kind of doctor treats skin allergies?
If I am having an allergic reaction, should I go to Urgent Care?
From outdoor allergens to reactions from food and drink, allergies affect us all. Chances are, you know someone who suffers from the adverse effects caused by allergens. Fortunately, there are many treatments and preventative measures you can take to alleviate the symptoms of allergies. While immunologists focus on the immunization of allergies, doctors who specialize in treating allergies are called allergists.
When should you visit the doctor for allergies?

It is suggested to see an allergist if your allergies cause symptoms such as nasal congestion, sinus infections, difficulty breathing, or if you experience allergy symptoms or hay fever several months out of the year.

When a trigger for allergies is suspected, it is not always easy to identify. In this case, a referral to an allergy specialist is recommended. Furthermore, if a resolution cannot be found with the avoidance of a trigger or the use of antihistamines, then referral to an allergist, immunologist, or dermatologist is also recommended.

While on immunotherapy, allergies can improve over time. Therefore, it is recommended to seek the medical attention of an allergist if you are experiencing prolonged symptoms of allergies.
What kind of doctor treats skin allergies?

Many different kinds of doctors treat allergies. If allergies are suspected or mild, a person with allergies may initially see a primary care provider. In anaphylactic reactions and other severe cases, one may see an emergency medicine specialist in a hospital emergency room.

Many people see an allergist-immunologist — a physician who specializes in the treatment of allergies — to manage allergies over the long term. To manage sinus problems, one may also see an ear, nose, and throat specialist, or ENT. The patient may see a dermatologist if allergies result in itchy skin or other skin reactions.
If I am having an allergic reaction, should I go to Urgent Care?

As a general rule, it is recommended that only symptoms of allergic reactions that are not severe or life-threatening should be treated at an urgent care clinic, with PACS Urgent Care being one of the finest around. For example, if you develop a rash that is only restricted to a small area of your skin, you can receive an examination and treatment at an urgent care clinic. You can also head over to an urgent care clinic and have yourself checked out if you are having an allergic reaction while also experiencing mild nausea or vomiting.

To help understand when an allergic reaction requires immediate care, a list of symptoms that should be treated at a hospital include:

• If you develop a severe rash or severe itching,
• If you develop red bumps and welts on your skin, redness of the skin, as well as hives, all over your body
• If you develop an allergic reaction that comes with flu-like symptoms such as coughing and wheezing as well as moderate nausea and vomiting
• If you are experiencing any restrictions of the airway, such as:
• Tightening of the chest
• Shortness of breath
• Difficulty breathing due to swelling in the mouth and throat
• If you are experiencing an itchy throat or mouth, difficulty swallowing, diarrhea, abdominal pain, increased heartbeat low blood pressure, rapid pulse, as well as a general feeling of confusion.

If you or someone you know is looking for quality allergy treatment in the area, come to PACS Urgent Care today! Our kind and compassionate professionals are experienced in treating allergies and their many complications. For more information on our allergy treatment and how it can benefit you, call us today. We have convenient locations to serve you in Alexandria VA, and Ruther glen VA! We serve patients from Alexandria VA, Ruther Glen VA, Bagdad VA, Athens VA, Balty VA, and Doswell VA.