Occupational Health Services in Alexandria, and Ruther Glen VA
Occupational health services refer to a range of healthcare services and programs that are specifically designed to promote and maintain the physical, mental, and social wellbeing of employees in the workplace. Occupational health services may include a variety of activities, such as health risk assessments, workplace health promotion, and education programs, healthy and safety training, ergonomic assessments, disease prevention, and management. Premier Acute Care Services is here for your occupational health needs. For more information,

contact us

today or

online check-in

. We have convenient locations to serve you in

Alexandria

, and

Ruther Glen VA

.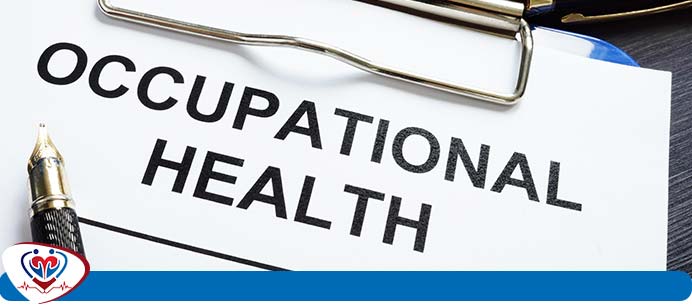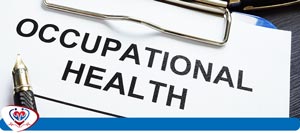 Table of Contents:
What is included in occupational health?
What is the primary purpose of occupational health?
What are the benefits of occupational health?
When should my employer refer me to occupational health?
What is included in occupational health?

Occupational health is an industry sector that works to ensure the health of all workers. It is a broad term covering numerous health services, though new services or accommodations can be initiated if pre-existing ones are insufficient. For this reason, nearly all health care services are included in occupational health.

Further, occupational health is closely involved in the workspace and its regulations. For example, proper working conditions and training are maintained, safety precautions and personal protective equipment are implemented, and much more. On the job, your employer may make specific accommodations to meet a person's health needs to allow safe working.

Ergonomic alterations may be made on heavily used items in the workplace to diminish the likelihood of injuries caused by repetitive use. For instance, an office chair may be made to provide lumbar support, or a shovel handle may be molded and explicitly placed for optimal use. Should you develop an injury in the workplace, occupational health will cover many aspects of treatment. This may include medications, such as pain relievers, or physical and occupational therapy.

If your workplace is causing you significant amounts of stress or you deal with mental health concerns, psychological help or therapy may be offered. If your injury requires you to use assistive devices, such as mobility aids, then occupational health may also cover this. 
What is the primary purpose of occupational health?

There are many purposes and benefits of occupational health! Primarily, the goal of occupational health is to promote and maintain the health and well-being of all workers, both physical and mental. Outside of healthcare, occupational health works to improve and uphold workplace safety.
What are the benefits of occupational health?

The benefits of occupational health are plentiful and should be utilized by all employees and employers. The workplace mustn't be harmful to the workers, and their work does not heavily impact their health. Employers and employees should know the risks of the work routine and, safety precautions should be adhered to, training should be provided to minimize the risk of injury and illness.

If an injury or illness were to occur due to work, treatment and accommodations are of utmost importance. Occupational health works in many ways to uphold these standards, ultimately benefiting everyone's health in the workforce.
When should my employer refer me to occupational health?

Your employer may refer you to occupational health in a number of instances. If you sustain an injury while at work or a previous injury is worsened by your work, your employer should refer you to occupational health. They will do this to assist you in your health care and ensure this instance is less likely to occur again for you or other employees. If you are absent from work frequently due to illness or injury, your employer may refer you to occupational health, depending on your needs.

Similarly, if you are concerned about your mental health and how your work affects your mental status, occupational health may be able to help. Finally, if you have any questions, concerns, or suggestions regarding your workplace and routine safety, you may be referred.

Here at PACS Urgent Care Center, our team of dedicated medical professionals is readily available to serve you and tackle your health concerns. We offer a wide array of primary and urgent care services. In addition, we are able to collaborate with other specialists in Virginia to provide top-quality care that is congruent across offices.

Our office is open seven days a week and accepts walk-ins. If you would like to see one of our board-certified healthcare professionals, you may check-in online or call us today. We understand our patients have very diverse experiences and backgrounds, so we are committed to providing health care that is more affordable and timely than in the emergency room. We are eager to hear from you and treat all your concerns, including occupational health. So please, check-in online or give us a call. We will have you promptly seen by one of our highly trained physicians. For more information, call us or online check in today. We have convenient locations to serve you in Alexandria VA, and Ruther glen VA! We serve patients from Alexandria VA, Huntington VA, Arlington VA, Ruther Glen VA, Bagdad VA, Athens VA, Doswell VA, and surrounding areas.