Is Urgent Care the Same as a Walk-in Clinic?
PACS offers the affordability and convenience of walk-in clinics and urgent care for our patients. If you need medical attention, walk in to one of our clinics today near you in Alexandria, VA and Ruther Glen, VA.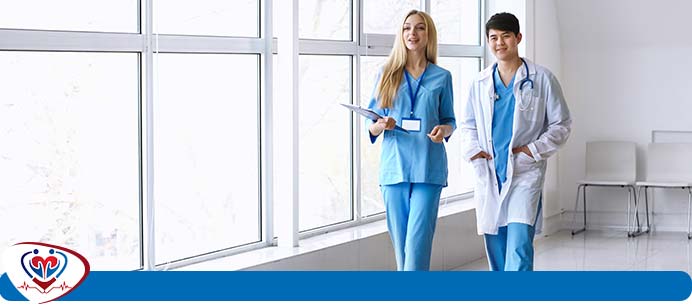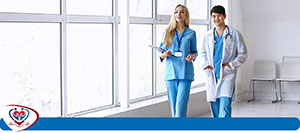 What is considered a walk-in clinic?
A walk-in clinic typically operates as part of a doctor's office, either by having a doctor dedicated to seeing walk-in patients for the day or by having the walk-in clinic operate outside of regular doctor's hours when they see patients by scheduled appointment.
A walk-in clinic is defined by any clinic that sees patients without an appointment, or on a walk-in basis, in the order that arrive.
Walk-in clinics were originally created with the purpose of seeing patients who require medical care that don't have insurance coverage.
It was an easy and inexpensive option for these patients to see a doctor for concerns about their health.
This keeps non-emergency patients from visiting the emergency room, helping to free up the emergency rooms for life-threating medical issues and also allows patients to see a doctor without the long wait that is typical in a hospital emergency room.
Walk-in clinic hours of operation will vary by clinic, with some open evenings and weekends.
What are the differences between an urgent care and walk-in clinic?
Urgent care and walk-in clinics offer similar services to those in need medical attention, and either aren't able to get to their primary care physician or don't have one.
Urgent care can provide treatment of more severe and complex medical issues than a walk-in clinic can, due to the availability of additional diagnostic services and medications, as well as additional treatment equipment such as materials for casting broken bones.
In most cases, urgent care has at minimum an onsite laboratory service to be able to quickly and conveniently collect and process samples from patients including blood work, throat swabs and urinalysis to provide the attending doctor with the information needed for an accurate diagnosis. Many urgent cares also have onsite x-ray services for further diagnostic testing of broken bones, swallowed objects and any other internal body imaging needs.
To find out what services your nearest urgent care offers, check their website or give them a call. At PACS, we provide laboratory services and digital diagnostic imaging to our patients through our urgent care.
What services are provided at urgent care?
Different urgent cares will provide different services depending on their facility, staffing, and the training and experience of their staff. Urgent care can provide diagnosis and treatment of any illness or injury that isn't considered to be life-threatening in nature.
Those types of conditions need to seek immediate medical attention through a hospital emergency room.
At Premier Acute Care Services, we offer our patients a wide variety of services including primary care, urgent care, DOT physical exams, immunizations, digital x-rays and laboratory services.
These services are available with a pre-booked appointment with a member of our team or on a walk-in basis through our urgent care. Patients can see our doctors for all of their primary care physician needs or as needed for urgent care when they aren't able to get into their primary care physician.
Can I Walk into an Urgent Care?
Urgent care is similar to a walk-in clinic or an emergency room in that it offers patients the convenience of being able to walk-in to be seen by one of the doctors on staff.
Urgent care is a middle ground between a walk-in and ER in the level of services they provide and the cost and timing of an appointment. The hours of an urgent care are typically longer than those of a walk-in clinic although not 24/7 like a hospital emergency room.
Unlike a hospital emergency room, walk-in patients in an urgent care are seen in the order they arrive.
An emergency room will try to see patients in the order they arrive, but all cases, especially minor ones, will be bumped down on the priority list when a patient with a life-threatening case is brought in.
At PACS we offer our patients the option to schedule an appointment for urgent care or to visit us as a walk-in patient to one of our clinics near you in Alexandria, VA and Ruther Glen, VA. We serve patients from Alexandria VA, Ruther Glen VA, Bagdad VA, Athens VA, Balty VA, and Doswell VA.