What to Expect During Your Urgent Care Visit in Alexandria, VA?
At PACS Urgent Care, you can expect quick and effective medical attention for non-life-threatening issues. Our walk-in services offer you care without booking an appointment. Our experienced professionals, Dr. Walid Hammad and his skilled team, are ready to diagnose and treat various medical conditions, from minor injuries to diseases. We want to make your urgent care experience as pleasant and stress-free as possible, helping you to feel better immediately. For more information, please contact us or book an appointment. We are conveniently located at 3481 N. Beauregard Street, Alexandria, VA 22302.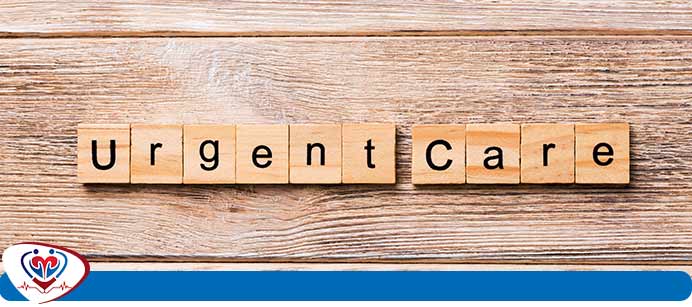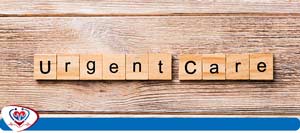 Table of Contents:
What are the best hours to go to urgent care?
Should I go to urgent care if I feel weak?
What classifies a patient as urgent?
At PACS Urgent Care in Alexandria, VA we understand that needing urgent medical attention can be a stressful experience. However, our team of qualified healthcare professionals is here to make your visit as smooth and comfortable as possible. Here is what you can expect during your visit at PACS Urgent Care:
Check-In Process
When you first arrive at our urgent care facility, you will be greeted by our friendly front desk staff. They will ask for your personal and insurance information, so please have your ID and insurance card ready. If you have any questions or concerns about the check-in process, our staff will be more than happy to assist you.
Waiting Area
After checking in, you will be asked to take a seat in our waiting area. At PACS Urgent Care, we make sure to keep the wait times as short as possible. However, if there is a delay, our staff will update you on the estimated wait time.
Medical Evaluation
Once it's your turn, one of our healthcare providers will bring you to an exam room. Our staff is trained to handle a variety of urgent medical needs, and they will listen carefully to your symptoms and concerns. They may also ask for more information about your medical history and any medications you are currently taking.
Diagnosis and Treatment
After the initial evaluation, our healthcare provider will determine the appropriate course of treatment. In most cases, they will be able to diagnose and treat your condition on the spot. However, if further testing or treatment is needed, our team will inform you of the options available.
Follow-Up Care
After receiving treatment at PACS Urgent Care, our staff will provide you with instructions for follow-up care. They may also recommend scheduling a follow-up appointment with your primary care physician if necessary.
Billing and Payment
Before you leave, our staff will assist you with any billing or payment related questions. We accept most major insurances and also offer self-pay options for those without insurance coverage.
What are the best hours to go to urgent care?

The best hours to visit an urgent care center can depend on various factors, such as your schedule, the severity of your condition, and the typical rush hours of the facility. Generally, urgent care centers are less busy in the early morning hours, right after they open. Mid-afternoon, before the after-work rush, can also be a quieter time. However, it's important to remember that urgent care is designed to accommodate unexpected medical needs, and most facilities are open late into the evening to provide care when traditional doctors' offices are closed. If your condition is not life-threatening but requires prompt attention, visiting an urgent care during its off-peak hours can result in shorter wait times.
Should I go to urgent care if I feel weak?

Feeling weak can be a symptom of various medical conditions, some of which may require immediate attention. If you experience sudden or prolonged weakness, especially if it's accompanied by other symptoms such as dizziness, shortness of breath, or chest pain, you should consider seeking urgent care. Medical professionals at an urgent care facility can promptly evaluate your condition and provide the necessary treatment or refer you to a more specialized facility if needed. However, if your weakness is severe or you believe you're experiencing a life-threatening emergency, it's crucial to call 911 or go to the nearest emergency room instead.
What classifies a patient as urgent?

A patient is classified as 'urgent' when they have a condition that is not life-threatening but still requires immediate medical attention. This might include symptoms like moderate to severe pain, high fever, prolonged vomiting or diarrhea, cuts that may need stitches, minor fractures, or respiratory issues. If your condition is serious but not life-ending or causing irreversible harm, you're likely to be classified as an 'urgent' patient. At PACS Urgent Care, we are equipped to handle such situations promptly. If you believe you have an urgent medical condition, please don't hesitate to call us or book an appointment online. Remember, your health should never be put on hold. We serve patients from Alexandria VA, Huntington VA, Arlington VA, Ruther Glen VA, Bagdad VA, Athens VA, Doswell VA, and surrounding areas.