Urgent Care Clinic in Alexandria, VA
Urgent care is a type of medical facility that provides immediate medical attention to individuals with non-life-threatening illnesses or injuries. The goal of urgent care is to provide timely care, and patients are usually seen relatively quickly, with shorter wait times compared to emergency rooms. For more information, please contact us or book an appointment. We are conveniently located at 3481 N. Beauregard Street, Alexandria, VA 22302.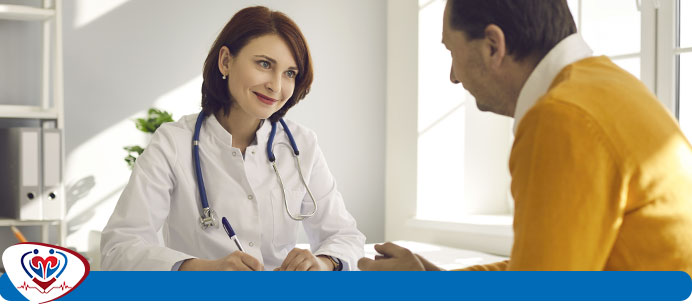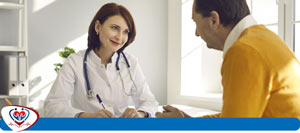 Table of Contents:
What is the difference between urgent and emergency care?
Who uses urgent care the most?
At PACS Urgent Care, we understand that there are times when getting medical attention quickly is a priority. That's why we offer urgent care services at our clinic in Alexandria, VA. Our team of experienced medical professionals provides patient-centered care and can provide diagnosis and treatment for a variety of illnesses and injuries. What is the meaning of urgent care?
Urgent care centers, like PACS, provide immediate, non-emergency care to patients when their primary care physicians are unavailable, or a sudden medical issue arises outside of normal office hours. These clinics offer an efficient, cost-effective alternative to the emergency room for non-life-threatening conditions. They handle a range of illnesses and injuries, from minor cuts and burns to fractures and respiratory infections, providing immediate attention without requiring an appointment.
It is crucial to acknowledge that urgent care cannot serve as a replacement for emergency care. Severe or life-threatening conditions such as chest pain, serious head injury, or symptoms of stroke should still be treated at a hospital emergency room. However, for less critical situations needing timely treatment, urgent care facilities like PACS Urgent Care in Alexandria, VA, play an essential role in the healthcare system, filling the gap between primary care and emergency care.
What is the difference between urgent and emergency care?

Urgent and emergency care are two distinct forms of immediate medical care, distinguished by the severity of the health conditions they handle. The primary difference lies in the type of illnesses or injuries treated and the level of care provided.

Urgent care centers are designed to treat less severe medical problems that require immediate attention but are not life-threatening. These include minor fractures, sprains, strains, cuts that require stitches, minor burns, flu, or fever. Urgent care facilities are typically equipped to provide diagnostic services like X-rays and lab tests, and the wait times are typically shorter than emergency rooms. However, they do not have the capabilities to handle severe or life-threatening conditions.

On the other hand, emergency care is intended for severe, life-threatening conditions that could potentially result in permanent impairment or risk the patient's life if not treated immediately. These include conditions like severe chest pain, stroke symptoms, severe shortness of breath, major trauma or injury, and severe abdominal pain. Emergency rooms are equipped with a wider array of diagnostic tools and treatment capabilities and are staffed 24/7 by healthcare professionals with training in a broader range of medical conditions. However, treatment in an emergency room can be significantly more expensive than urgent care, and patients with less severe conditions may experience long wait times.
Who uses urgent care the most?

Urgent care clinics like PACS Urgent Care predominantly serve a diverse range of patients, with the primary demographic being the working-age population and their children. Given their extended operating hours and walk-in availability, urgent care facilities make an appealing choice for those who need immediate assistance but don't have the flexibility to visit a primary care physician during regular office hours. Moreover, they're a go-to option for minor injuries or ailments that occur while participating in recreational activities or sports events, where getting prompt attention is pivotal.

Moreover, urgent care also benefits individuals who lack access to primary care physicians, including the elderly or those living in areas with a shortage of healthcare providers. They fill a critical gap by providing immediate care for non-life-threatening conditions, reducing unnecessary hospital ER visits. Additionally, they are beneficial for travelers who may not be able to reach their regular healthcare providers. If you find yourself or a family member in need of immediate medical attention that isn't life-threatening, consider visiting PACS Urgent Care.

We accommodate walk-in patients and also offer the option to book an appointment. Our dedicated team of healthcare professionals is committed to providing prompt, high-quality care when you need it the most. For more information please contact us or use our online check-in. We have convenient locations in Ruther Glen and Alexandria, VA. We serve patients from Alexandria VA, Huntington VA, Arlington VA, Ruther Glen VA, Bagdad VA, Athens VA, Doswell VA, and surrounding areas.