Why Would a Doctor Recommend an X-Ray?
X-rays may be ordered for a range of diagnostic purposes including identifying tumors, broken bones, and more. X-rays are available at Mosaic Diagnostic Imaging. Let us help keep your health in check! For more information please

contact us

or use our

online check-in

. We have convenient locations in

Ruther Glen

and

Alexandria, VA

.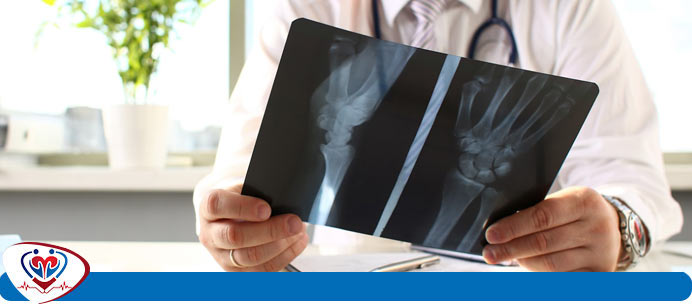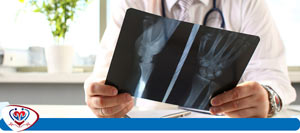 Table of Contents:
What conditions can X-rays diagnose?
Why would a doctor recommend an X-ray?
How are X-rays used for diagnosing medical conditions?
Are tumors visible on X-rays?
What conditions can X-rays diagnose?

Most areas of the body can be examined with X-rays. It is mainly used to examine bones and joints, but it can also be used to inspect soft tissue, such as internal organs.
 
The organs inside your body are often photographed using X-ray technology by radiologists. For an evaluation of a particular health concern, your doctor may have ordered an X-ray of a certain area of your body. It is the most commonly used imaging method for diagnostic purposes. It is unlikely that your doctor will be able to diagnose your condition and plan your treatment without seeing images of the organs and/or tissues in question.

Broken bones, tumors, and objects lodged inside the body can all be detected with an X-ray. Your doctor can identify any irregularities causing your symptoms with the help of your X-rays. Doctors and surgeons can also use X-rays to guide them during certain procedures. It is possible to guide a catheter (a long, thin, flexible tube) along an artery using X-rays, for example, during a coronary angioplasty.
Why would a doctor recommend an X-ray?

X-rays can be ordered by your doctor to detect injuries or deformities in the bones or to monitor the healing of the bones. Infections of the sinuses or lungs, obstructions of the intestines, gallstones, and foreign objects within the body may be why a doctor recommends an X-ray.

Bones can be seen very well with X-rays, but cartilage, muscles, tendons, and ligaments cannot. As a result, your doctor might not order an X-ray for acute injuries like a back injury, knee injury, ankle injury, or wrist injury.

The type of imaging that is best suited for diagnosing your concern will depend on your personal medical history.
How are X-rays used for diagnosing medical conditions?

Bones, some organs, and tissues can be visualized as shadow-like images on radiographs, commonly known as X-rays. An X-ray is a very good tool for finding problems with bones. Although they can show some organs and soft tissues, MRI and CT scans often provide better images. In spite of this, X-rays can be fast, easy, and inexpensive and can provide information quickly.
 
After you've fully prepared, your radiologist or X-ray technician will instruct you on how to position your body for clear images. It may be necessary for you to sit, lie, or stand in different positions during the test. The doctor may take your image while you stand before a specialized plate that contains cameras or sensors that take X-rays.

For some scans, a large camera attached to a steel arm may be moved over your body while you lie or sit on a special plate. While the images are being taken, it's important to stay still. You will be able to see the images in the clearest way possible by doing so. Your radiologist will conclude the test once the images are satisfactory.
Are tumors visible on X-rays?

X-rays are used for a variety of purposes, including the diagnosis of tumors. The X-ray beams pass through the body in different amounts depending on the part of the body subject to the X-ray. A number of factors determine the degree of light and darkness in an image. An X-ray's ability to penetrate tissue depends on the amount of X-rays that are absorbed.

Blood, skin, fat, and muscle appear dark gray on the film due to the soft tissues in the body that allow X-rays to pass through. Bones and tumors, denser than soft tissue, allow fewer X-rays to pass through and appear white and are effectively identified on X-rays.

X-rays are available at Mosaic Diagnostic Imaging. For more information please contact us or use our online check-in. We have convenient locations in Ruther Glen and Alexandria, VA. We serve patients from Alexandria VA, Huntington VA, Arlington VA, Ruther Glen VA, Bagdad VA, Athens VA, Doswell VA, and surrounding areas.