Walk-In Family Care Clinic in Alexandria, VA
At PACS Urgent Care, our experienced doctors can treat your whole family and provide the health care that you need from children to adults. There are many benefits of walk-in family care clinics including reduction in cost, time saving, easy accessibility and check up without an appointment. For more information,

contact us

,

book an appointment

, or walk-in today at

3481 N. Beauregard Street, Alexandria, VA 22302

.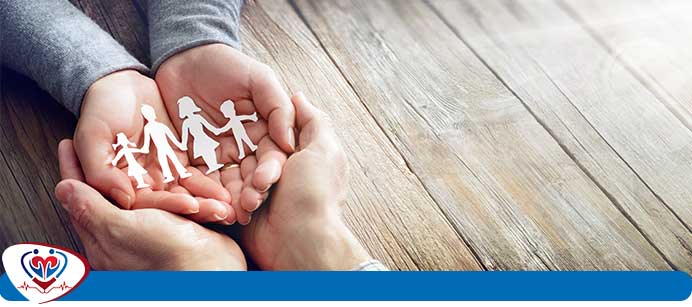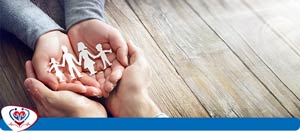 Table of Contents:
What is Walk-In Family Care Clinic?
Why do I need a family doctor?
How do I find a family doctor that is accepting new patients?
What is Walk-In Family Care Clinic?

When you and your loved ones are looking for last-minute walk-in clinic services, it can be a stressful time for everyone involved. From sprains to sore throats, finding immediate relief as soon as possible is a necessity for patients of all ages. At PACS Urgent Care, our professional medical team offers outstanding services for every member of the family on a walk-in basis. Instead of waiting in line for hours at a hospital, you can walk right into our family walk-in clinic for fast and top-quality medical services.

Our walk-in clinic in Alexandria, VA helps both children and adults feel better. Our medical team at PACS Urgent Care knows that every family has a busy schedule, so we do our best to provide flexible hours every day of the week. We offer friendly medical services and professional medical providers, all at a great location and state-of-the-art walk-in clinic.

One of the best parts of coming into our walk-in clinic in Alexandria, VA is the wide variety of walk-in services that we provide. Regardless of your illness or injury, our team of medical professionals will work with you to find the right medical diagnostic and treatment solutions. We know that every patient's health is different, so our medical team works hard to provide individualized medical care. We can provide effective treatment plans and health education so that you can stay in great health throughout the year. Our medical team has years of experience when it comes to providing emergency and walk-in services, and all of our providers are certified.

If you are looking for top medical services and experienced doctors then PACS Urgent Care and Walk-In Clinic in Alexandria, VA is the right choice. Our team of medical professionals offers care to patients and works hard to provide timely, accurate, and friendly diagnostics and treatment strategies. We hope that PACS Urgent Care can help you and your loved ones feel better as soon as possible!
Why do I need a family doctor?

A family doctor is a board-certified healthcare professional who can provide the most fundamental types of healthcare: primary care and preventative care. Primary care is healthcare for common ailments like the flu or minor sports injuries. Preventative care is healthcare for the prevention or management of diseases and chronic conditions like tuberculosis or cancer. Because some of these healthcare issues are so common or can be so serious, it's important to have a point of contact if you start experiencing any symptoms. A family doctor can be that point of contact.

Family doctors can take care of anyone else in your family too. They can look after children, adults, and seniors. You and your entire family will benefit from a family doctor because you'll all be able to share private information with and trust the doctor, and the doctor can provide your family with a record of any common healthcare issues in the family. The more the family doctor gets to know your family members' health, the more easily the doctor will be able to determine if other family members could be at risk for similar health issues.
How do I find a family doctor that is accepting new patients?

You could ask family or friends about their family care doctor, or you could check online for family doctors accepting new patients in your area. Of course, you could simply contact us at PACS Urgent Care instead! Currently, we are accepting new patients, so if you'd like to book a simple family meet-up with one of them, you're welcome to do so. We're open 7 days a week.

It's so nice to have a quality family doctor in your area. A family doctor can take care of anyone in your family of any age, and be someone you can trust and confide in. They can provide healthcare for many common ailments and refer you to any specialists if necessary. And with a clinic like PACS Urgent Care, you'll be able to simply walk right in for service with no appointment necessary.

If you've been searching for a good family doctor in Alexandria, VA, then we'd like to introduce you to Dr. Khaled Said, MD, and Dr. Walid Hammad, MD! Our team of experienced family doctors is here to help. We look forward to meeting you and your family here at PACS Urgent Care! For more information, call us or book an appointment today. We serve patients from Alexandria VA, Ruther Glen VA, Bagdad VA, Athens VA, Balty VA, and Doswell VA.