Urgent Care Clinic at Kings Street Alexandria, VA
If you need medical care for an illness or injury that doesn't seem life-threatening but can't wait until tomorrow, go to an urgent care facility close to you. An urgent care facility may still provide you with speedy access to high-quality medical care while your primary care physician's office is closed. If a medical problem requires care within the next twenty-four hours but does not meet the criteria for an emergency, it is considered to be urgent. For more information please contact us or use our

online check-in

. We have convenient locations in

Ruther Glen

and

Alexandria, VA

.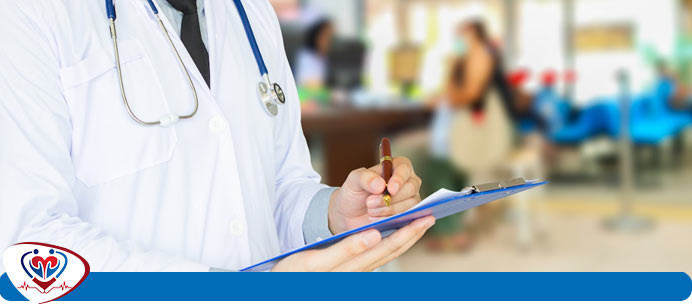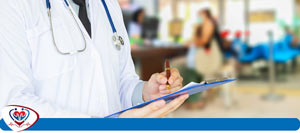 Table of Contents:
What is a good reason to go to urgent care?
Who visits urgent care the most?
What are the best hours to go to urgent care?
What day is the busiest in urgent care?
What is a good reason to go to urgent care?

Urgent care centers are a convenient option for various non-life-threatening medical concerns. Some of the most common reasons to visit an urgent care center include:
 
● Minor injuries – Urgent care can treat minor injuries such as sprains, strains, cuts, and bone fractures.
● Common illnesses – If you have symptoms of common illnesses such as flu, ear infection, or strep throat, urgent care providers can deliver a diagnosis and comprehensive treatment for your condition.
● Allergies – Urgent care professionals deal with allergies, such as allergic reactions to insect bites and food reactions.
● Skin conditions – Skin rashes, minor infections, and other similar issues can be promptly addressed at urgent care.
● Food poisoning – If you're experiencing symptoms such as nausea, vomiting, diarrhea, and stomach pain after consuming contaminated food, urgent care can provide you with prompt treatment and prevent dehydration.
● Heat stroke – In hot weather, heat stroke can be a serious concern. If you're feeling dizzy, nauseous, or are experiencing high body temperature and rapid pulse, visit urgent care to manage your heat-related illness.
● Urinary tract infections – Symptoms such as frequent and painful urination, along with lower abdominal discomfort, often indicate a UTI. Urgent care providers can quickly diagnose and treat UTIs with antibiotics.
● Occupational health – Urgent care centers offer occupational medical assessments and treatment for work-related injuries.
● Sports physicals – Sports physicals can be required for participation in school or recreational activities. This exam can be performed at an urgent care center.
● Vaccinations – Urgent care centers offer immunizations for influenza, tetanus, and various other preventable diseases.
Who visits urgent care the most?

Some of the groups that visit urgent care the most include:
 
● Families with young kids – Parents often bring their children to urgent care for common childhood illnesses, minor injuries, and vaccinations.
● Busy professionals – Adults with busy schedules rely on urgent care for convenient treatment of non-emergency concerns like flu symptoms, infections, and minor injuries.
● Those without a primary care physician – People without a primary care physician often rely on urgent care for their healthcare needs.
● Workers with occupational injuries – If you have work-related injuries that aren't life-threatening, it's encouraged to visit urgent care for immediate care and documentation.
● Seniors – Older adults typically visit urgent care for minor illnesses, medication refills, chronic illness management, or minor injuries.
● Students – College students and school-age children can easily access urgent care for issues such as strep throat, flu, and minor injuries, which are common for that age group.
● Athletes – Urgent care is a popular choice for athletes who sustain minor injuries or are in need of a sports physical.
What are the best hours to go to urgent care?

If you're looking for the best times to visit urgent care, it's good to keep in mind that weekday mornings are typically the least busy. During these times, the patient flow is usually lower, allowing for shorter wait times and quicker access to our healthcare experts. It's optimal to avoid peak hours, such as late afternoons, evenings, and weekends when possible, as these times tend to experience higher patient volumes.
 
Our urgent care centers offer flexible hours, including evenings and weekends, to accommodate various schedules and provide consistent care to those who need it. This ensures you can receive care even if you can't make it during the less busy times. However, if your schedule permits, taking advantage of the quieter periods will streamline your visit and provide you with a more convenient experience.
What day is the busiest in urgent care?

It's typical for urgent care centers to get especially busy on weekends. Saturdays and Sundays tend to draw larger patient volumes due to various factors. On weekends, many primary care offices are closed, so more patients visit urgent care centers for non-life-threatening medical concerns. Additionally, weekends are a time when people are more engaged in outdoor activities, sports, and recreational pursuits, which can result in accidents and minor injuries that require care.
 
While weekends can be busy, it's important to note that urgent care centers are well-equipped to handle various patient needs efficiently, regardless of the day. Our facilities are designed to provide prompt medical care, with extended hours and convenient locations to offer patients a great alternative to the emergency room in non-life-threatening situations. For more information please contact us or use our online check-in. We have convenient locations in Ruther Glen and Alexandria, VA. We serve patients from Alexandria VA, Huntington VA, Arlington VA, Ruther Glen VA, Bagdad VA, Athens VA, Doswell VA, and surrounding areas.