Choosing the Right Urgent Care Center in Alexandria, VA
PACS Urgent Care is open 7 days a week to serve you. We understand that health issues don't come with a strict schedule. Our experienced professionals, Dr. Walid Hammad and his skilled team, are available all days a week. We are dedicated to ensuring that you have access to healthcare when you need it the most. For more information, please contact us or book an appointment. We are conveniently located at 3481 N. Beauregard Street, Alexandria, VA 22302.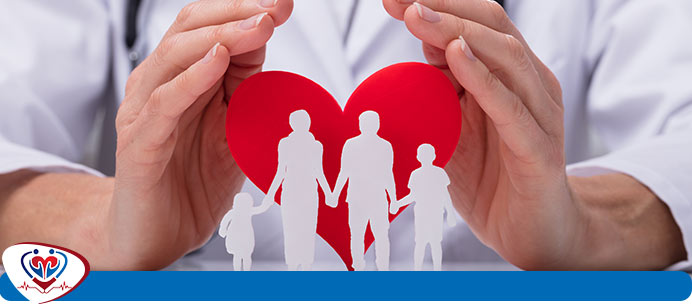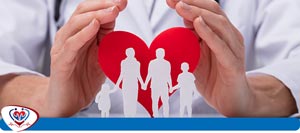 Table of Contents:
What would you consider urgent?
Does urgent care require an appointment?
What kind of conditions do you treat at Pacs Urgent Care?
How much will an urgent care visit cost in Alexandria, VA?
PACS Urgent Care is a leading medical facility in Alexandria, VA that offers comprehensive urgent care services. Our team of dedicated healthcare professionals are committed to providing the best quality care for our patients. We understand that illnesses and injuries can happen at any time, which is why we are open 7 days a week. At PACS Urgent Care, we prioritize the well-being of our patients. We strive to provide prompt and efficient care to help you feel better as quickly as possible.
What would you consider urgent?

In a medical context, urgency refers to conditions that require prompt attention but are not immediately life-threatening. These can include severe fevers, minor fractures, non-severe burns, painful infections, or other similar ailments. Additionally, seasonal illnesses like the flu or allergies, as well as common skin conditions such as rashes or minor cuts and lacerations, fall under the umbrella of urgent care.

Our dedicated team is fully equipped to handle these and many other non-emergency conditions with utmost professionalism and efficiency. We prioritize delivering prompt and quality care to ensure that you receive the necessary treatment when you need it most. Rest assured that you are in capable hands when you choose our services.
Does urgent care require an appointment?

No, urgent care does not typically require an appointment. These facilities operate on a walk-in basis to provide convenient, prompt care for non-emergency medical issues that need immediate attention. This accessibility allows patients to seek medical help at their convenience without the need for scheduling in advance. It is important to note that while no appointment is necessary, there may be waiting times depending on the number of patients. Be sure to bring identification and any relevant medical records or documentation for a smoother visit.
What kind of conditions do you treat at Pacs Urgent Care?

At PACS Urgent Care, we are equipped to handle a broad range of conditions typically seen in an urgent care setting. This includes minor injuries such as sprains, strains, and fractures, as well as skin conditions like rashes, cuts, and minor burns. We can also assist with the diagnosis and treatment of various illnesses, such as the common cold, flu, fever, ear and throat infections, and urinary tract infections. Moreover, we address other health concerns like allergies, asthma, and seasonal conditions that need immediate attention.

Besides treating acute conditions, we also provide ongoing services for managing chronic conditions. These services include monitoring blood pressure, managing diabetes or heart disease, and providing routine check-ups. Furthermore, we provide vaccinations and diagnostic tests including X-rays, lab tests, and EKGs. Please note that while PACS Urgent Care can address many health issues, it is not a substitute for emergency care. If you are experiencing a life-threatening medical emergency, call 911 or go to the nearest emergency room immediately.
How much will an urgent care visit cost in Alexandria, VA?

The cost of an urgent care visit in Alexandria, VA, like PACS Urgent Care, can vary depending on several factors such as the nature of the illness or injury, any diagnostic tests that may be required, and the type of treatment provided. Generally, urgent care visits are significantly less expensive than emergency room visits. Additionally, most urgent care centers accept a variety of insurance plans, which can substantially reduce out-of-pocket expenses. It is always a good idea to verify with your insurance provider about coverage and any co-payments or deductibles that may apply. For patients without insurance, many urgent care facilities offer self-pay options, ensuring that everyone has access to quality healthcare when they need it.

At PACS Urgent Care in Alexandria, VA, we are always ready to help you restore and maintain your health. Our doors are open 7 days a week, and you can walk in at any time, or if you prefer, book an appointment online for your convenience. Your health is our priority, and we are here to provide the care and support you need when you need it. Don't hesitate – if you need assistance, call us or visit our website to book an appointment today. We serve patients from Alexandria VA, Huntington VA, Arlington VA, Ruther Glen VA, Bagdad VA, Athens VA, Doswell VA, and surrounding areas.