How Much Does Urgent Care Cost in Alexandria, VA?
The cost of urgent care can vary depending on several factors, including your location, the specific urgent care center, the services you receive, and your insurance coverage. Learn more about the cost of urgent care in Alexandria, VA at PACS Urgent Care. For more information, please contact us or book an appointment. We are conveniently located at 3481 N. Beauregard Street, Alexandria, VA 22302.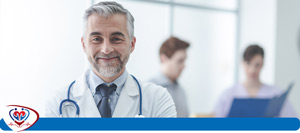 Table of Contents:
Why do so many people go to urgent care?
What is the average cost of an urgent care visit in the US?
How much is urgent care without insurance in Virginia?
What is the average wait time at most urgent care centers?
At PACS Urgent Care, located in Alexandria, VA, we understand that the cost of urgent care can be a burden. To make it easier for our patients, we accept most major insurance plans and have affordable self-pay options for those who do not have insurance. We strive to provide quality care without burning a hole in your pocket. We also offer discounts on select services and special packages. With our convenient online reservations feature, you can plan ahead and save even more money. Our goal is to provide you with prompt, high-quality care at a price that fits your budget. For more information about our prices and payment options, don't hesitate to contact us today. We look forward to helping you take care of your urgent care needs.
Why do so many people go to urgent care?

Many people opt for urgent care due to its unique blend of convenience, affordability, and comprehensive healthcare. These centers provide immediate medical attention for non-life-threatening conditions, thus filling a critical gap between primary care physicians and hospital emergency rooms. The extended operating hours, which often include evenings, weekends, and holidays, cater to those who require medical assistance outside of regular clinic hours. The wait times are typically shorter, making it a more efficient choice for busy individuals. Furthermore, most urgent cares offer a broad range of services from treating minor injuries and illnesses to providing preventative care and diagnostic tests, delivering a one-stop solution for diverse healthcare needs. Their transparent pricing structures, with clear information on the costs of services, also make them more affordable for patients without insurance or those with high deductible plans.
What is the average cost of an urgent care visit in the US?

The average cost of an urgent care visit in the United States varies significantly based on the nature and complexity of the treatment. On average, the cost of a typical urgent care visit ranges from $100 to $200. However, more complex treatments or procedures can drive the cost upwards of $300. It's important to note that these prices can differ depending on the geographical location and the specific urgent care center. Some centers may charge additional fees for lab tests, x-rays, and other diagnostic services. For patients with insurance, the out-of-pocket cost depends on their individual insurance plan's co-pay and deductible amounts. Therefore, it's always advisable to check the pricing information with the urgent care center beforehand and to understand your insurance plan's coverage for urgent care services.
How much is urgent care without insurance in Virginia?

In Virginia, the cost of an urgent care visit can range substantially, particularly for those without insurance. Generally, you can expect to pay between $100 to $150 for a basic visit. This cost typically covers a medical evaluation, treatment, and prescriptions for common illnesses like strep throat, common cold, or minor wounds. However, if the visit involves additional procedures or tests such as X-rays, lab work, stitches, or splints, the cost may rise significantly, potentially exceeding $200. It's also worth noting that prices can vary depending on the specific urgent care center and the city or region within Virginia. Therefore, for uninsured patients, it's always a good idea to call ahead and ask about the costs or check if the center offers a self-pay discount or a payment plan.
What is the average wait time at most urgent care centers?

The average wait time at most urgent care centers is typically much shorter than in an emergency room. Most patients are seen within an hour of arrival, with many centers aiming to have patients in and out within 90 minutes. However, these times can vary based on factors like the time of day, the number of patients, and the complexity of their conditions. Here at PACS Urgent Care in Alexandria, VA, we strive to provide prompt service to ensure our patients receive the care they need without unnecessary delays. To further streamline your visit, we encourage you to call us for updates on wait times or to book an appointment online. With these options, you can plan your visit in a way that best accommodates your schedule. For more information please contact us or use our online check-in. We have convenient locations in Ruther Glen and Alexandria, VA. We serve patients from Alexandria VA, Huntington VA, Arlington VA, Ruther Glen VA, Bagdad VA, Athens VA, Doswell VA, and surrounding areas.