Urgent Care is Open 7 Days a Week in Alexandria, VA
Urgent care centers provide immediate medical attention for non-life-threatening conditions when your regular doctor is unavailable. They can treat a variety of illnesses and injuries, from minor fractures to infections. For more information, please contact us or book an appointment. We are conveniently located at 3481 N. Beauregard Street, Alexandria, VA 22302.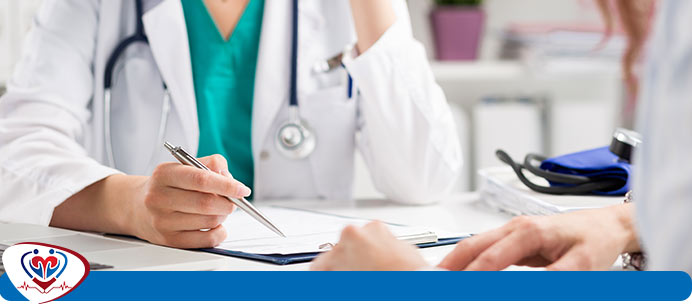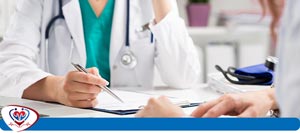 Table of Contents:
What can be done at urgent care?
When should I visit urgent care?
What types of treatment do you offer?
Do you need to make an appointment to visit urgent care?
PACS Urgent Care is the leading provider of urgent care services in Alexandria, VA. Our walk-in clinic provides comprehensive medical care with no appointment necessary and a convenient location. From minor illnesses to fractures and lacerations, our team of experienced physicians and nurses is here to provide you with personalized care when you need it most. We understand that unexpected injuries or illnesses can happen at any time, so we are open 7 days a week to provide quick and easy access to the care you need. Our services include diagnosing and treating minor illnesses and injuries, lab testing, X-rays, immunizations, and occupational health services.
What can be done at urgent care?

We cater to a vast array of healthcare needs. We are fully equipped to handle non-life-threatening ailments such as fevers, ear or sinus infections, minor broken bones and fractures, sprains and strains, minor burns and injuries, and seasonal allergies. Our facility is outfitted with advanced diagnostic tools like X-ray machines and laboratories for quick tests like bloodwork and urine analysis. Additionally, we provide preventive care services like immunizations, flu shots, and occupational health services. It is our commitment to deliver convenient, efficient, and high-quality care to our community, making healthcare more accessible to everyone.
When should I visit urgent care?

Visit PACS Urgent Care when you need medical attention for non-life-threatening conditions outside of regular office hours, or when you cannot wait for a scheduled appointment with your primary care physician. If you have a minor injury, like a sprain, minor fracture, or a minor burn, an urgent care center can provide immediate treatment. Conditions like ear infections, urinary tract infections, skin rashes, or flu-like symptoms can also be efficiently managed at our urgent care. Remember, if you're experiencing severe symptoms like chest pain, shortness of breath, or severe bleeding, it's essential to go to the nearest emergency room or call 911 instead.
What types of treatment do you offer?

We offer various treatments designed to cover a comprehensive array of non-life-threatening conditions. Our team of healthcare professionals is proficient in treating various illnesses, such as respiratory infections, gastrointestinal disorders, skin conditions, and minor injuries, including sprains, cuts, and burns. We also handle minor surgical procedures such as wound stitching and dressing. In addition, we have an on-site laboratory that can provide immediate results for tests like bloodwork, urinalysis, and strep tests, aiding in faster diagnosis and treatment. For patients who need regular monitoring or follow-up care, we also manage chronic diseases.
Do you need to make an appointment to visit urgent care?

No appointment is necessary to receive quality medical attention at PACS. We operate on a walk-in basis, meaning you can come in whenever you need care. Our goal is to make healthcare accessible and convenient for everyone, which is why our doors are open 7 days a week. We understand that medical emergencies don't adhere to a schedule, so neither do we. Whether it's a minor injury or a sudden illness, you can count on us to provide prompt and personalized care without the need for an appointment.

At PACS Urgent Care, your health is our top priority. We're always ready to provide the immediate, comprehensive care you need without the wait. Feel free to visit us anytime during business hours, seven days a week. If you have any questions or need further information, don't hesitate to call us. Alternatively, if you prefer to plan your visit, you can book an appointment online at your convenience. We're here to serve you, providing reliable, high-quality health care when you need it most. For more information please contact us or use our online check-in. We have convenient locations in Ruther Glen and Alexandria, VA. We serve patients from Alexandria VA, Huntington VA, Arlington VA, Ruther Glen VA, Bagdad VA, Athens VA, Doswell VA, and surrounding areas.