Where to Get an X-Ray in Alexandria, and Ruther Glen VA?
X-rays are a fast and painless procedure, but they produce very detailed results which can help your doctor make an accurate diagnosis. At PACS Urgent Care, we offer safe, professional, and affordable X-rays for those in need of diagnostic imaging. Contact us today for more information about our x-ray services or walk in for a same-day appointment. We have convenient locations in Alexandria, VA, and Ruther Glen VA.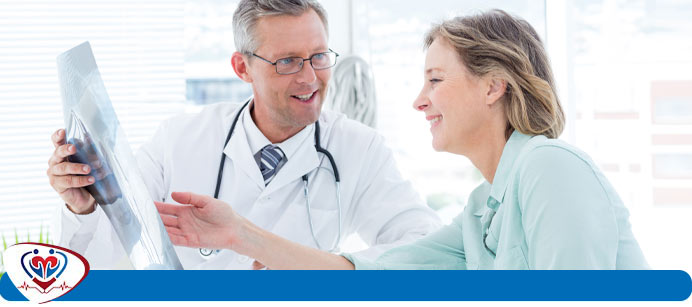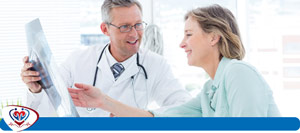 Table of Contents:
What is the average cost of an X-ray?
Where can I get an X-ray?
How long do X-ray results take?
How do I get my X-ray results?
An X-ray is a diagnostic tool that is used to produce a radiographic image that can then be analyzed and assessed by your doctor. During an X-ray, a concentrated beam of radiation passes through the targeted part of the body. It can then be captured by a detector and projected to a monitor which produces detailed images of the body's internal structures, such as the bones, heart, and internal organs.
What is the average cost of an X-ray?

X-rays can be used to identify structural issues ranging from broken bones to dental issues, allowing doctors to diagnose and treat patients with a high degree of accuracy.
 
However, the cost of an x-ray will vary based on the type of x-ray you're getting, how many views need to be taken, the location of your clinic, what type of facility you're being assessed at, and if you have insurance to help mitigate the cost. 
 
On average, you can expect to pay anywhere between $50-$250 per x-ray (without insurance) at an urgent care clinic or an outpatient clinic. Imaging done at hospitals it typically more expensive, so it's important to research which facility offers the best pricing to fit your financial needs.
 
If you have insurance coverage, it's important to know the terms dictated by your personal policy so you understand how much they'll cover. In addition, you also want to make sure that the clinic you're visiting accepts the kind of insurance that you have, as this varies from location to location.
Where can I get an X-ray?

X-rays can be performed at a variety of facilities as long as they have the proper equipment necessary to support diagnostic imaging. They are most commonly performed in doctors' offices, radiology imaging centers, urgent care centers, hospitals, radiology departments, and dentists' offices.
 
On average, x-rays take anywhere from a few minutes to half an hour to perform depending on what your physician has ordered, how many images are needed, and what areas are being looked at.
 
However, many patients prefer getting their imaging performed at urgent care centers as they tend to offer more accessibility, affordability, and efficiency. You can often walk in for a same-day imaging appointment and costs are much lower when compared to the same services offered at the hospital or ER. 
How long do X-ray results take?

Your x-ray appointment shouldn't take very long, as imaging can typically be completed within 10-15 minutes. However, some X-rays are more extensive, require different angles and positions, or may include multiple areas which can extend the amount of time you're in the clinic. This should still only be around 30 minutes, though.
 
While the process of being x-rayed is quick, it typically takes between 1-2 days for the results to be sent to your physician. However, in emergency situations, you can expect to get your results at a far faster rate, usually within hours. 
How do I get my X-ray results?

Once a certified radiologist views and interprets the results of your x-ray, they will be sent off to your doctor who will then explain the results to you. This may be done on the same day your results are received or they met set an appointment with you to go over the findings in more detail.
 
In an emergency situation, your X-ray results will be prioritized and made available to your doctor sooner – usually within minutes to hours.
 
At PACS Urgent Care, our diagnostic team would be happy to provide you with the X-ray imaging you need. We offer walk-in visits and same-day appointments for your convenience, as well as extended hours and weekend availability. Contact us today for more information about our diagnostic imaging services or to ask any questions that you may have – we would be happy to support you wherever we can! We have convenient locations in Alexandria, VA, and  Ruther Glen VA. We serve patients from Alexandria VA, Huntington VA, Arlington VA, Ruther Glen VA, Bagdad VA, Athens VA, Doswell VA, and surrounding areas.