4 Questions to Ask a Digital X-Ray Specialist
A digital X-ray is a medical imaging technique that uses digital sensors to capture X-ray images of the inside of the body. This technology allows for faster image acquisition, easier sharing of images among healthcare professionals, and the ability to enhance the images for better visualization. If you are in need of digital X-rays, you have come to the right place! For more information please

contact u

s

or use our

o

nline check-in

. We have convenient locations in

Ruther Glen

and

Alexandria, VA

.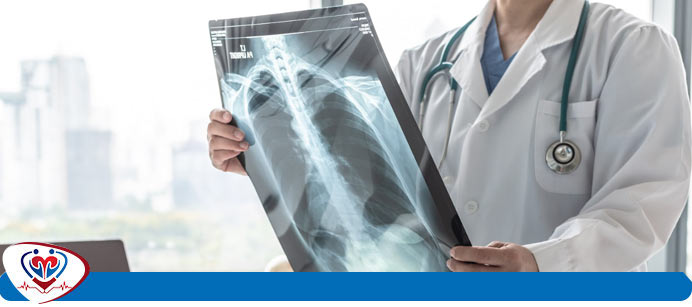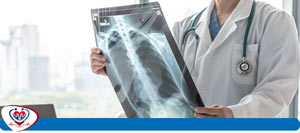 Table of Contents:
What is a digital X-ray?
What can digital X-rays diagnose?
When should you go for a digital X-ray?
How are digital X-rays taken?
What is a digital X-ray?

An advanced form of x-ray inspection, digital radiography (DR) creates digital radiographic images on a computer instantly. Data is captured during object examination using X-ray-sensitive plates, which can be instantly transferred to a computer without requiring an intermediary step. Through a detector sensor, incident x-ray radiation is converted into an equivalent electric charge and then into a digital image.
 
Digital detector arrays, commonly referred to as flat panel detectors, provide higher quality digital images than other imaging devices. With a higher signal-to-noise ratio and improved dynamic range, they are more sensitive to radiographic applications.
What can digital X-rays diagnose?

As with digital cameras, digital X-ray doesn't require you to keep track of how many pictures you've taken. Due to the ability to transfer images to a hard drive after taking a picture, you have virtually unlimited storage space. Radiography follows the same rule. Digital images are more easily stored and accessed than film images, which degrade over time as they are archived.
 
A doctor's ability to make an accurate diagnosis depends on the quality of the image.  It provides results within seconds and can also be easily resized without distorting or deteriorating the image's quality to enlarge hard-to-see potential issues.
 
The organs inside your body are often photographed using X-ray technology by radiologists. To evaluate a particular health issue, your doctor may order X-rays of a certain area of your body.
 
Most diagnostic imaging involves this type of imaging. It is unlikely for your doctor to be able to diagnose your condition or plan your treatment without seeing images of the organs and/or tissues in question. Broken bones, tumors, and even objects lodged in the body can be detected by an X-ray.
A doctor will order a digital X-ray on areas of disease, trauma, or pain. The doctor will consider various factors when examining the X-ray results such as medical history, family history, and overall health such as weight, and age. Some conditions that can be detected by X-rays include cancers and tumors, blood vessel blockages, an enlarged heart, bone fractures, and dislocated joints. Blood vessel blockages, infections, digestive problems, arthritis, osteoporosis, and tooth decay are some others.
When should you go for a digital X-ray?

A digital X-ray will often be ordered by your physician in the case of a potentially chronic condition. Patients who are experiencing pain without an obvious cause, or pain or symptoms lasting longer than they would during an acute condition may benefit from a digital X-ray. Digital X-rays can serve as an excellent preventative health measure to ensure areas of concern are in good health and they can be a life-saving tool used in the early detection of disease. Digital X-ray services are available at PACS Urgent Care.
How are digital X-rays taken?

The use of X-rays is a standard procedure. Preparing for them doesn't usually require any special steps. Dress loosely in comfortable clothing that you can move around in while your doctor and radiologist examine you. During the test, you may be asked to change into a hospital gown. Your X-ray may also require you to remove any jewelry or metallic items from your body.  Before your X-ray, you may need to take a contrast dye or a contrast material. The quality of the images will be improved by this substance.
You'll be instructed on how to position your body by your X-ray technician or radiologist once you're fully prepared. A variety of positions may be asked of you during the test, such as lying, sitting, or standing.

When taking pictures, it's important to remain still. As a result, the images will be as clear as possible.
If you are in need of digital X-rays, contact our team at PACS Urgent Care. For more information please contact us or use our online check-in. We have convenient locations in Ruther Glen and Alexandria, VA. We serve patients from Alexandria VA, Huntington VA, Arlington VA, Ruther Glen VA, Bagdad VA, Athens VA, Doswell VA, and surrounding areas.