COVID-19 Testing Clinic in Alexandria, and Ruther Glen, VA
PACS Urgent Care offers convenient COVID-19 testing for local residents. For more information,

call us

today. We have convenient locations to serve you in

Alexandria

, and

Ruther Glen VA

.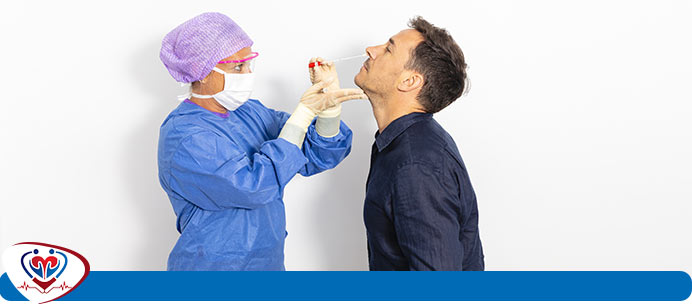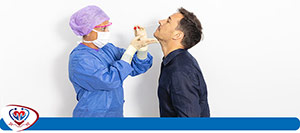 Table of Contents:
What are some of the most common symptoms of COVID-19?
Where can I get same-day results for Covid testing?
What types of COVID-19 tests do you offer?
When should I get tested for COVID-19?
What are some of the most common symptoms of COVID-19?

Symptoms of Covid can be displayed differently from person to person. Some people have severe symptoms, some have moderate, and some have none. The most common symptoms that have been reported frequently are cough, fever, fatigue, and loss of taste and/or smell. In severe cases, the symptoms can include difficulty breathing, shortness of breath, chest pain, confusion, loss of speech, or loss of mobility. The severity of symptoms can be based on a few factors: Has the person been infected with Covid before? Does the person have any known or underlying health conditions?;  Is the person vaccinated? And are any lifestyle factors posing a risk, like smoking or alcohol consumption? A patient with underlying health conditions may have severe symptoms and complications if they come in contact with Covid.

The most known underlying health conditions that could negatively affect someone if they contract Covid are people with lung or heart disease, kidney or liver disease, dementia, hypertension, diabetes, cancer patients who may or may not be receiving chemotherapy, or those who have suffered from a stroke. These conditions are all linked to having a suppressed immune system, and not having a strong immune system can lead to much more severe symptoms. Someone who has never been infected with Covid, or has received the vaccine, are also at a heightened risk for having severe symptoms of Covid. The reason is because this person has no immunity to help fight off infection. With no immunity to help fight off the virus, the virus will infect the body at a much faster rate and cause severe symptoms that can negatively affect a person.
Where can I get same-day results for Covid testing?

Same-day test results are offered at multiple testing sites. A common place for individuals to get same-day testing results is at their local pharmacy. Other well-known places to get same day results from a Covid test are: hospitals, drive through testing centers, walk-in clinics, family doctors' offices, and known covid testing sites. Premier Acute Care Services offers same-day Covid testing.

All of these sites mainly use rapid testing. A rapid test is able to detect any Covid particles within a person's nasal or oral cavity. They are then mixed with a buffer solution, which helps to carry the solution to the testing strip and maintains the pH of the sample. These tests are much faster than a normal PCR test and are almost always accurate.

What types of COVID-19 tests do you offer?


There are only two tests available to see if you are Covid positive. The first one is a PCR molecular test. This is a very sensitive test that is likely to be given to people who are being tested to find out if they are Covid positive. This test is inserted through the nasal cavity, and then placed into a buffer solution. A PCR test is also known as a Polymerase Chain Reaction test. This test will pick up the smallest amount of Covid particles within the nasal cavity, which is why it is known to be sensitive.

This kind of test is only to test for Covid and will not pick up any other cold virus. The next kind of test is known as a Rapid-Antigen Test. A rapid-antigen test is known to be a denser kind of test. These tests are not recommended in identifying if you have Covid, as they only pick up large amounts of Covid particles. This test can be used either in the nasal cavity or oral cavity. If you have been recently infected with Covid and are having minor symptoms and use a Rapid test, you may test negative until you are further along in your Covid infection, as the virus takes time to replicate and leave its viral particles in different body cavities.
When should I get tested for COVID-19?

There are different times a person should be tested for Covid. The first reason to be tested for is if you are having the signs and symptoms. If you start to feel unwell and are having more than 2 symptoms of Covid, it is recommended that you get tested as soon as you can. The next time to get tested for Covid is if you are considered close contact with someone who has recently tested positive, and you start to experience symptoms. You don't necessarily need to get tested if you were a close contact, but if you are having symptoms after being notified of close contact, it would be best to get tested. The next reason to go get tested is if you are going into a high risk setting such as a hospital or a retirement home to visit a family member. Tests are now even mandatory for travel in some regions/countries. Before going to visit, it would be best that you have had a negative Covid test within 48 hours of going to see them. You should not go into a high-risk setting if you are having any of the symptoms of Covid, as you do not want to get the vulnerable population inside those institutions infected. Talk to our team at PACS Urgent Care today about Covid testing and how we can all help keep the world a safer place. For more information, call us today. We have convenient locations to serve you in Alexandria VA, and Ruther glen VA! We serve patients from Alexandria VA, Ruther Glen VA, Bagdad VA, Athens VA, Balty VA, and Doswell VA.