COVID-19 Antibody Testing Questions and Answers
PACS Urgent Care would like to help you understand COVID-19 Antibody testing, so we've prepared a bit of a list of common questions and answers. 

For more information, call us today. We have convenient locations to serve you in Alexandria VA, and Ruther Glen VA!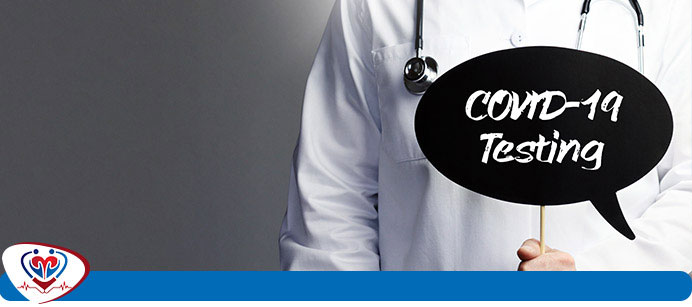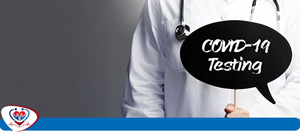 What is COVID-19 Antibody test?
COVID-19 Antibody test is a type of serological test. Serological tests for SARS-CoV-2 are intended for people who may have had COVID-19 symptoms but are no longer symptomatic. The test determines the existence of antibodies to SARS-CoV-2, the virus that causes COVID-19, and can help to recognize people who have been exposed to the virus.
Who can get COVID antibody testing?
Patients that would like to get an antibody test should be symptom-free for a minimum of 10 days or have never had any COVID-19 related symptoms at all.
Does Antibody test determine if I currently have COVID-19?
No. Swab test is the best way to determine if a patient is in active phase.
What should I expect when getting antibody test?
You will need to fill out a registration form and our medical staff will screen you. They will check your temperature and ask you a few questions. You must have a mask that covers your nose and mouth. Then, your blood will be drawn for the test.
What if I have symptoms such as fever, cough or runny nose?
Our medical providers will see you first and let you know if you need to be tested. The nasal swab is the best way of diagnosing a COVID-19.
How long will it take to get the results?
It takes approximately 2-3 days to get results. We will contact you and inform you with the results.
What if the test results are negative?
A negative test result means that the antibodies to the virus that causes COVID-19 were not found in your sample. However, it is a possibility for a COVID antibody test to give a negative result that is incorrect (false negative) in some individuals with prior COVID-19. A negative result may happen if you are tested too early in your illness and your body hasn't had time to produce antibodies to the infection. This means that you could potentially still have COVID-19 even though the test results were negative. If this is the case, our healthcare provider will consider the test results together with all other aspects of your medical history in deciding how to care for you.
What if the test results are positive?
If you have a positive COVID- 19 test result, it is most likely because you have previously had COVID-19 and that you have established an antibody response to the virus. Our healthcare providers will work with you to decide how best to care for you based on the test results along with other factors of your medical history. There is also the chance that this test can give a positive result that is wrong (a false positive).
Is antibody testing right for me if I have symptoms?
If you have symptoms a nasal swab is the most conclusive way of testing for active COVID-19.
For more information, call us. We serve patients from Alexandria VA, Ruther Glen VA, Bagdad VA, Athens VA, Balty VA, and Doswell VA.