Colds, Cough, and Flu Treatment Specialist in Alexandria, and Ruther Glen, VA
Here at Premier Acute Care Services (PACS) Urgent Care, our expert doctors, and nurse practitioners take cold, cough, and flu treatment seriously and are committed to providing you with first-rate care so that you can get back to living your life with energy and vitality! For more information,

contact us

today or

schedule an appointment

online. We have convenient locations to serve you in

Alexandria VA

, and

Ruther glen VA

.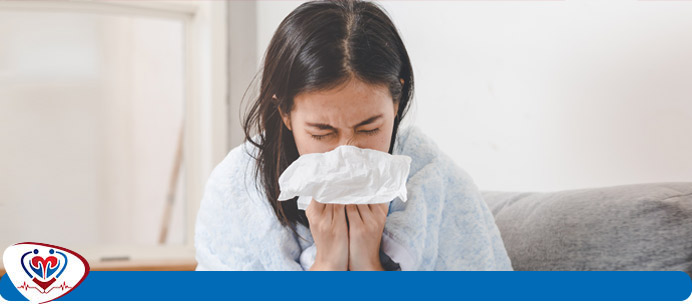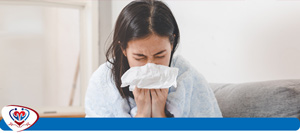 Table of Contents:
Which doctor should I consult for cough?
How can I get rid of my cold and cough?
Does urgent care offer treatment for colds and coughs?
Can Urgent Care treat the flu?
Whether you have caught a cold from a friend or family member or something is going around at work that has finally made its way to your immune system, the common cold and flu can put you out of commission for a significant amount of time!
Which doctor should I consult for cough?

A general practitioner or physician that is board-certified in either family medicine or urgent care is a great doctor to consult for any cough. Not only can they provide initial treatment for a cough, but if it is more serious, they can also provide a referral for you to see a specialist, such as a pulmonologist or a gastroenterologist, depending on the underlying cause of the cough. That said, you should visit the emergency room if your cough is accompanied by any of the following symptoms:
 
● Chest pain
● Choking or vomiting
● Coughing up blood or bloody phlegm
● Difficulty breathing or swallowing
● High fever
● Shortness of breath
 
You should also visit the emergency room for a cough if you have a compromised immune system due to diseases or illnesses such as cancer, HIV/AIDS, or an existing infection with life-threatening implications.
How can I get rid of my cold and cough?

Since medical treatment may ultimately be required for a cold and cough, it is likely in your best interest to see a doctor for any medical advice on how to get rid of a cold or cough. We welcome you to come to PACS Urgent Care if you are looking for fast and effective relief from a cold or cough. That said, there are some healthy at-home habits you can focus on in your fight with a cold or cough, such as staying hydrated by drinking lots of water, getting plenty of rest, and sipping warm liquids to reduce any congestion. It is essential to consult with a doctor before taking any medication or cold remedies, such as echinacea or zinc so that you avoid any potential complications.
Does urgent care offer treatment for colds and coughs?

Urgent care clinics offer excellent medical care for any cold or cough symptoms that are not life-threatening! At PACS Urgent Care, our board-certified physicians, and expert nurse practitioners can evaluate your symptoms, order any necessary blood work or lab tests to determine the exact cause, and prescribe any necessary treatment. Treatment could involve prescription medication, antibiotics if the infection is bacterial, over-the-counter medication, or vitamins and supplements to boost your immune system.
Can Urgent Care treat the flu?

As with cold and cough symptoms, urgent care clinics can also provide excellent treatment for the flu! Whether you are dealing with the stomach flu or respiratory influenza, our expert medical professionals at PACS Urgent Care can assess your flu symptoms, coordinate laboratory tests, and prescribe the required treatment to help you overcome the flu. Moreover, we can also provide seasonal flu shots at both PACS Urgent Care locations to prevent any future infection until the next season rolls around with a different strand of influenza.

For more information, contact us today or schedule an appointment online. We have convenient locations to serve you in Alexandria VA, and Ruther glen VA. We serve patients from Alexandria VA, Huntington VA, Arlington VA, Ruther Glen VA, Bagdad VA, Athens VA, Doswell VA, and surrounding areas.