Chronic Disease Management Specialist Questions and Answers
At PACS Urgent Care we offer chronic disease management services. If you would like more information, we would love to hear from you! For more information,

call us

today. We have convenient locations to serve you in

Alexandria VA

, and

Ruther Glen VA

!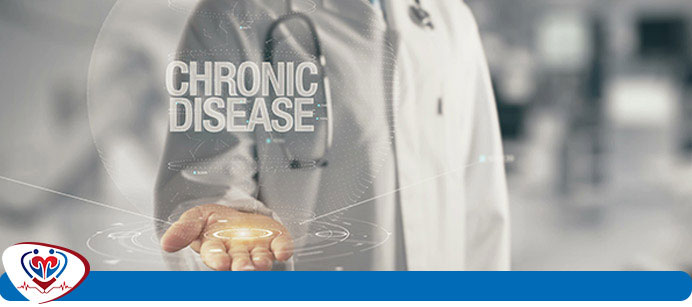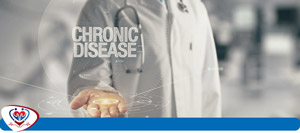 Table of Contents:
What is a chronic disease?
What is a chronic disease management program?
Why is chronic disease management important?
What are the most common chronic diseases?
Chronic disease is a difficult burden for anyone to bear, regardless of what you are dealing with. Not only does it affect you physically, but it can also have a negative impact on your mental health, reducing your ability to enjoy life and impacting those around you. Finding an effective solution to manage your chronic disease so that it diminishes its impact on your life and increases your capacity for enjoyment and happiness is essential, and we would be happy to help you out with that, and more, at PACS Urgent Care.
What is a chronic disease?


According to the Centers for Disease Control and Prevention (CDC), a chronic disease is generally defined as any illness or disease that lasts for at least one year and either requires ongoing medical attention or hinders the individual's ability to perform routine daily tasks. The CDC also estimates that 60 percent of American adults have at least one chronic condition, and 40 percent have two or more chronic diseases.

While there are a wide variety of chronic diseases that people can suffer from, many of those diseases commonly occur due to various high-risk behaviors, such as the following:

• Excessive alcohol consumption
• Lack of exercise or physical activity
• Tobacco use or high levels of exposure to second-hand smoke
• Unhealthy diet and poor nutritional habits, such as diets that are high in sodium and • saturated fats and low in fruits and vegetables
What is a chronic disease management program?


A chronic disease management program is a comprehensive plan to help patients dealing with chronic diseases understand their disease, find effective treatment methods, learn coping strategies, and implement behavioral changes or modifications to improve their symptoms, particularly with regard to those that often contribute to or worsen chronic diseases. The objectives of a chronic disease management program include improved quality of life and mental health, and reduced hospital visits.


Why is chronic disease management important?


Chronic disease management is important for a variety of reasons. As mentioned by the CDC statistic, chronic disease has become an epidemic within the United States, so the establishment of effective and comprehensive chronic disease management programs is essential to the well-being of millions of Americans. Not only does chronic disease management help individuals by alleviating symptoms and providing healthy coping mechanisms, but it also educates patients on what they can do to prevent chronic illness from occurring.
What are the most common chronic diseases?


Chronic diseases are the number one contributing factor to death and disability in the United States. The most common of those chronic diseases are cancer, diabetes, and heart disease. However, there are numerous other common chronic diseases that millions of Americans suffer from, including the following:

• Alzheimer's disease
• Amyotrophic lateral sclerosis (ALS), which also goes by the name of Lou Gehrig's disease
• Anxiety, depression, and other mood or psychiatric illnesses
• Arthritis
• Asthma
• Chronic obstructive pulmonary disease (COPD), which encompasses both chronic bronchitis and chronic emphysema
• Cystic fibrosis
• Eating disorders
• Obesity
• Osteoporosis
• Stroke
• Substance abuse

At Premier Acute Services (PACS) Urgent Care, our board-certified doctors are proud to provide our excellent patients from Alexandria and Ruther Glen, VA, with high-quality chronic disease management programs and plans. You can either give us a call, schedule an appointment with one of our doctors on our website, or visit one of our clinics for a walk-in appointment. We serve patients from Alexandria VA, Ruther Glen VA, Bagdad VA, Athens VA, Balty VA, and Doswell VA.