Questions to Ask About COVID-19
PACS Urgent Care offers Covid-19 tests for the patients. To consult our professionals,

call us

today or

schedule an appointment

online. We have convenient locations to serve you in

Alexandria VA

, and

Ruther glen VA

.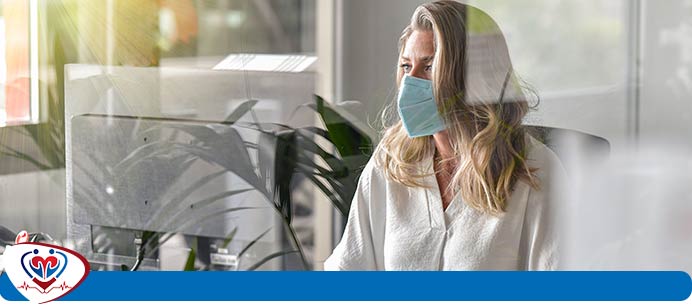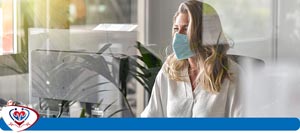 Table of Contents:
How many times can I get COVID-19?
How can COVID-19 testing help me?
How long can you be infectious with COVID-19?
Should I be concerned about variants and subvariants?
COVID-19, which is short for coronavirus disease 2019, is a viral illness caused by SARS-CoV-2 (severe acute respiratory syndrome coronavirus 2), a novel strain of the virus. By now, we are all familiar with the disease, as it has bombarded the news and encapsulated the attention of the public for the past two years. However, many of us still have questions about COVID-19, so it is important to find the right sources of information that can adequately satisfy our factual needs.
How many times can I get COVID-19?

There has been much research and study into the infection rates of COVID-19, as well as reinfection rates. This has allowed us to determine the likelihood of a repeat COVID-19 infection, commonly known as reinfection. Reinfection occurs when someone recovers from COVID-19 and then contracts the illness again.

We know it is possible to get reinfected with the flu, as the viral strains mutate and change over time, and this also appears to be true with the novel coronavirus. There are some confirmed cases of reinfection with COVID-19, however, the data is inconsistent as there are many people who have developed an immunity to the virus after a previous infection. Just as it is possible to contract the flu every season, it is also possible to contract COVID-19, which causes symptoms like the common cold and other respiratory infections.
How can COVID-19 testing help me?

Testing for SARS-CoV-2, the virus that causes COVID-19, is essential to determine which areas are primarily affected, as well as the rate of transmission; this is especially important in at-risk populations, such as the elderly and those with underlying medical conditions.

While there is limited data to substantiate the claim that asymptomatic individuals can transmit the infection—and based on previous data of other bacterial and viral infections, it appears to not be possible—it is imperative for symptomatic individuals, including those with symptoms such as trouble breathing, fever, sore throat or loss of the sense of smell and taste, to be tested in order to confirm a COVID-19 diagnosis. Furthermore, it is also important for individuals who may have been exposed to the virus, whether exhibiting symptoms or not, to get tested if symptoms arise over the next week.
How long can you be infectious with COVID-19?

Based on our preexisting knowledge of viral infections, infected individuals are only contagious when they have a fever; this typically lasts about two to 14 days. This duration is dependent upon a number of factors, such as overall health, if any preexisting conditions are present (such as heart disease or diabetes), diet, level of physical activity, and immune health.

Some individuals may experience a fever that lasts only a day, while others may run a feverous temperature for over a week. This is typically accompanied by symptoms such as body aches, lack of appetite, lethargy (fatigue), sore throat, and headache.
Should I be concerned about variants and subvariants?

Viruses constantly change through mutation. When a virus changes, the resulting mutations are referred to as variants, which is commonly seen with influenza. According to the most recent data, the new variants of the novel coronavirus do not cause as severe of illness as do the original virus; however, they may be more contagious, so more people may become infected.

This is typically when viruses become less of a threat; as more people become infected, they develop an immunity to the virus. If enough people become infected, which is more likely when a disease is more contagious but less severe, the threat of the virus wanes until it is no longer a danger to society. This is very promising news for the future of the healthcare industry and how it handles COVID-19 as well as future outbreaks. You can also visit us at our urgent care clinic. To learn more about COVID-19, trust the professionals at PACS Urgent Care to answer all of your questions. Call us today to book an appointment at our COVID-19 testing clinic, or visit one of our two locations. For more information, call us today or schedule an appointment online. We have convenient locations to serve you in Alexandria VA, and Ruther glen VA. We serve patients from Alexandria VA, Ruther Glen VA, Bagdad VA, Athens VA, Balty VA, and Doswell VA.