Whooping Cough Treatment in Alexandria, and Ruther Glen VA
Whooping cough is rarely fatal, but most deaths occur in infants. This is why it is very important for people to be treated and vaccinated against whooping cough. Some common symptoms of whooping cough include runny nose, nasal congestions, and wheezing. Our professional team of medical staff at Premier Acute Care Services is here to help you. For more information,

contact us

today or

schedule an appointment

online. We have convenient locations to serve you in

Alexandria VA

, and

Ruther glen VA

.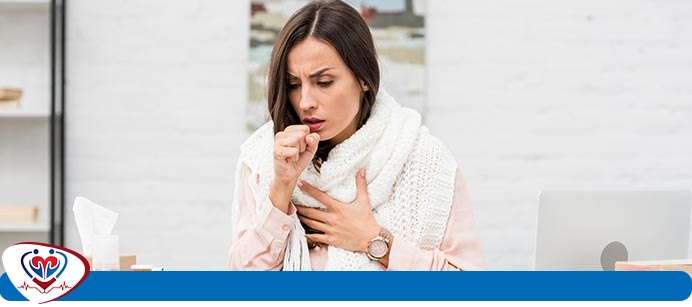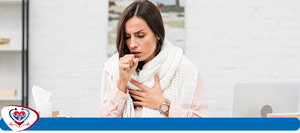 Table of Contents:
What is whooping cough?
What causes whooping cough?
What are the symptoms of whooping cough?
Can whooping cough be prevented?
Are there complications that can come with whooping cough?
What is whooping cough?

Pertussis is a very contagious respiratory tract infection that is commonly known as whooping cough. It is identified by a severe hacking-type cough that is followed by high-pitched breathing that sounds like a "whoop".

Before a vaccine was developed, whooping cough was classed as a childhood disease. Currently, whooping cough affects young children who have not had a complete course of the vaccine and teens and adults whose immunity has weakened.
What causes whooping cough?

Whooping cough is instigated by a bacteria called Bordetella pertussis. When someone who is infected coughs or sneezes the bacteria becomes airborne on tiny droplets that are sprayed into the air. People who breathe in these droplets run the risk of becoming infected.
What are the symptoms of whooping cough?

When you are infected with whooping cough it will take 7 to 10 days for the symptoms to appear. Sometimes it can take longer. The symptoms are usually mild in the beginning and can resemble the symptoms of a cold. The initial symptoms will include a runny nose, congestion, fever, cough, and red and watery eyes.

As the infection progresses for about a week or two, the symptoms can become worse. A thick mucus can accumulate in the airways which will cause uncontrollable coughing. These severe coughing spells can cause vomiting, extreme fatigue, a red or blue colored face, and end with a high-pitched whooping sound as you try to breathe in.

In many cases, people do not develop the high-pitched whooping sound. Sometimes, uncontrollable coughing is the only sign a teen or adult will have. Infants may not develop a cough but may struggle to breathe or stop breathing temporarily.
Can whooping cough be prevented?

The best prevention for whooping cough is vaccination. This generally comes with vaccines for diphtheria and tetanus. It is recommended that the vaccination is started during infancy. This vaccination is done is a series of injections that are given at the ages of:

• 2 months
• 4 months
• 6 months
• 15-18 months
• and the last at 4-6 years

Booster shots are also part of the prevention of whooping cough. Immunity can fade by the age of 11. Doctors recommend that a booster be given for diphtheria, tetanus, and whooping cough. Adults who get the 10-year booster for diphtheria will often get a whooping cough booster, as well. Pregnant women should get the vaccine for whooping cough between 27 and 36 weeks of gestation.
Are there complications that can come with whooping cough?

Most teens and adults will easily recover from whooping cough with no complications. When complications arise, they are side effects of the uncontrollable coughing, such as abdominal hernias, bruised or cracked ribs, or broken blood vessels in the skin or eyes.

Complications in infants, especially infants under 6 months old, can be much more severe and can include, pneumonia, seizures, slowed or stopped breathing, dehydration, and brain damage. Infants and toddlers are at much greater risk of complications and are more likely to require hospitalization. Complications in infants under 6 months can be life-threatening. The vaccine that you get as a child eventually becomes less effective. This allows for teens and adults to become more susceptible to becoming infected during an outbreak, which has become regular. Infants who have not been vaccinated or haven't gotten the full course are at much greater risk of severe complications, which can be deadly. For more information, call us today or schedule an appointment online. We have convenient locations to serve you in Alexandria VA, and Ruther glen VA. We serve patients from Alexandria VA, Huntington VA, Arlington VA, Ruther Glen VA, Bagdad VA, Athens VA, Doswell VA, and surrounding areas.