Walk-in Clinic in Alexandria, VA
People who cannot book an appointment a few days prior or who have an emergency can visit Premier Acute Care Services in

Alexandria, VA

walk-in clinic and get the treatment they need. For more information,

contact us

today or

schedule an appointment

online. We are conveniently located at

3481 N. Beauregard Street, Alexandria, VA 22302

.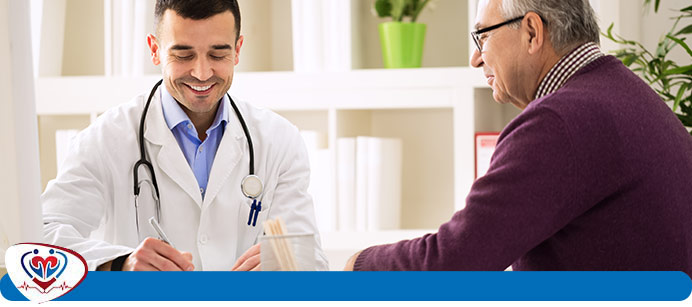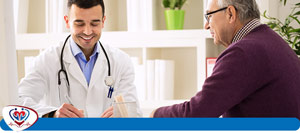 Table of Contents:
What is the difference between urgent care and a walk-in clinic?
Should I go to urgent care or a walk-in clinic?
What can a walk-in clinic treat?
Is a walk-in clinic more expensive?
Can walk-in clinics prescribe medication?
It can be very difficult to choose which kind of medical care center is the right place to go to in a time of urgency. That is why it can be very beneficial to be knowledgeable about the walk-in clinics, urgent-care clinics, and hospitals in your surrounding area to know where to go during a medical emergency and not have to waste time figuring out where is best to receive the necessary treatment.
What is the difference between urgent care and a walk-in clinic?

Urgent care clinics and walk-in care clinics are very similar in that both offer unscheduled appointments and are able to offer medical attention without notice. Their primary difference is that a walk-in clinic is intended to supplement the care offered by primary care physicians, either for those who do not have their own primary care physician, or whose physician is unavailable to address their more time-sensitive medical concerns when necessary. They are great for anyone who is unable to take time off of their work schedule for a doctor's appointment or thinks that they should seek same-day medical attention that is for a non-life-threatening issue. Walk-in clinics offer all of the same kinds of services one would expect to receive from a typical primary care physician, just with more flexibility with timing and no need to book ahead.

Urgent care clinics are also provided on a walk-in basis but are intended for the more severe, still non-life-threatening cases that are not typically treated by a primary care physician. They act as a bridge between primary care and emergency care, in that urgent care clinics can perform invasive treatments such as asthma, stitches, or sprains and fractures, but are not able to perform invasive surgeries or anything that would be considered immediately life-threatening. If you are in need of life-saving immediate medical attention, going straight to the emergency room is the correct choice. 
Should I go to urgent care or a walk-in clinic?

This is dependent on what you need to be addressed by a medical professional. If you are in search of a general health care check-up, immunizations, or treatment for a mild illness like a cold or flu, a walk-in clinic is the best option as they are usually able to offer extended office hours to work within the confines of your personal schedule, and do not require appointments so there will be a doctor available with a shorter wait time within the offered office hours.

You should go to an urgent care clinic if you need same-day treatment of something that is more urgent than what you might typically seek treatment from your primary care physician for, but is still non-life-threatening and requires immediate invasive treatment.
What can a walk-in clinic treat?

Walk-in clinics are able to treat non-life-threatening, less urgent conditions that require medical assistance but are causing more discomfort or pain rather than would cause death if left untreated for too long. Some conditions that physicians at walk-in clinics are able to treat include cold or flu symptoms, sore throats or strep throat, bladder infections, sprains, fractures, or allergy problems. Anything you would visit a primary care physician for is offered at walk-in clinics, just without the hassle of having to schedule an appointment well in advance (often primary care physicians can be booked up for days or weeks in advance or are unavailable for same-day appointments) and often with extended office hours, allowing you to avoid having to miss work or disrupt your normal day to receive medical care.
Is a walk-in clinic more expensive?

Visiting a walk-in clinic can be much less expensive overall than if you were to go straight to a hospital or emergency room for medical attention. The physicians at walk-in clinics are able to provide referrals and let you know if your medical condition requires further attention from somewhere such as an emergency room, which helps limit unnecessary trips to the ER that always end up being extremely costly. As well, since they offer general check-ups and immunizations, they are able to provide preventative care and catch illnesses, infections, or any other health concerns at the early stages, avoiding much more intense and more expensive treatments to be needed down the road. Preventative care is always much less expensive than extensive treatments.
Can walk-in clinics prescribe medication?

The physicians that work at walk-in clinics and urgent care clinics are all licensed doctors and are therefore able to provide prescriptions for medications that will help treat the medical condition you need addressing. It is very important to keep track of your medical history to be able to let any physician you see that isn't your primary care physician aware of anything that may be of concern or interfere with the medications they are prescribing to you. Visit Urgent Care Clinic Near Me In Alexandria, VA for all your nonlife-threatening injuries or illness. We serve patients from Alexandria VA, Huntington VA, Arlington VA, Ruther Glen VA, Bagdad VA, Athens VA, Doswell VA, and surrounding areas.