Urgent Care Clinic in Ruther Glen, VA
Urgent care clinics typically have extended hours and do not require appointments, allowing patients to seek medical care when they need it without having to wait for an available appointment with their primary care physician. PACS Urgent Care is well equipped to serve you with quality health care services. For more information,

contact us

today or

online check-in

. We are located at

11073 Colonel Armistead Drive Suite 105 Ruther Glen, VA 22546

.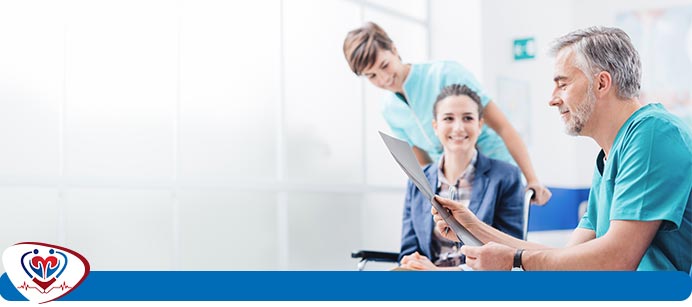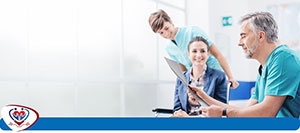 Table of Contents:
What is urgent care used for?
Do I need an appointment to visit an urgent care?
Does my insurance cover urgent care visits?
What services do urgent care clinics offer?
Are urgent care clinics open on weekends?
What is urgent care used for?

Urgent care is a medical facility that people can go to if they are needing medical attention, but don't need to visit an emergency room. Urgent care clinics offer immediate interventions for different types of medical concerns that people may have. Urgent care is a different setting than just a normal walk-in clinic and has a bit more flexibility in what they can or can't do.

Urgent care centers are typically run by physicians and nurses, and as well have an administration team that is in charge of triaging patients before they are seen by a doctor. Urgent care clinics are a great alternative to seeking medical attention in an emergency room if there is no serious, life-threatening situation happening. There is a much shorter wait time to see a physician in an urgent care clinic, and as well there is a decreased risk of contracting hospital acquired infection through visiting an urgent care clinic.
Do I need an appointment to visit an urgent care?

One of the best things about an urgent care clinic is that there is no appointment necessary. Patients are able to go into an urgent care clinic and see a physician for an acute or chronic issue that is causing their quality of life to decrease, and not have to worry about being turned away without an appointment. Some urgent care clinics do offer for people to make an appointment before they can come in, just to make sure that the medical team is ready for them, but this is not a requirement that needs to happen.

An urgent care setting is very much like a hospital, just that it does not treat severe or complex cases a person may have. Just like a hospital, there is no appointment needed in order to receive treatment.
Does my insurance cover urgent care visits?

Having an insurance plan is extremely recommended if you are visiting any medical institution. Insurance is a financial protection mechanism people can choose to have or do not have. Different insurance providers offer different insurance packages that cover certain medical expenses for all kinds of procedures and treatment.

Depending on the type of insurance you have, it may or may not include coverage for urgent care clinics. Before selecting an insurance plan, it is important to understand which medical coverage you are selecting, and which things are covered under your insurance plans. Most urgent care clinics do accept insurance policies, but if your specific insurance agency does not cover urgent care settings, the urgent care clinic will not accept your insurance.
Are urgent care clinics open on weekends?

Typically, urgent care centers are open during the weekends, the hours of operation run between a 24-hour rotation while some centers are only open during prescribed hours such as 8 to 4pm or 9 to 5pm. Some centers work on a 12-hour rotation through-out the weekends to better serve their clientele; this typically occurs in rural or under-serviced areas where the ability to have specialized medical procedures are diminished. A PACS Urgent Care we are open Monday to Sunday from 8:00 AM to 7:00 PM. We are a team that work primarily in walk-in and urgent care centers, and we are here to answer any questions that you may have. We are always here for your healthcare needs – just call us, or simply walk-in. For more information, call us today. We have convenient locations to serve you in Alexandria VA, and Ruther glen VA! We serve patients from Alexandria VA, Huntington VA, Arlington VA, Ruther Glen VA, Bagdad VA, Athens VA, Doswell VA, and surrounding areas.