How Much Does an EKG Cost in Alexandria, VA?
Urgent care centers offer affordable EKG testing to help detect a wide range of potential heart problems. You can rely on our team of medical professionals to help keep your health in check at all times! Book your next appointment now and learn more about the benefits of an EKG! EKG testing is available at PACS Urgent Care. For more information please contact us or use our

online check-in

. We have convenient locations in

Ruther Glen

and

Alexandria, VA

.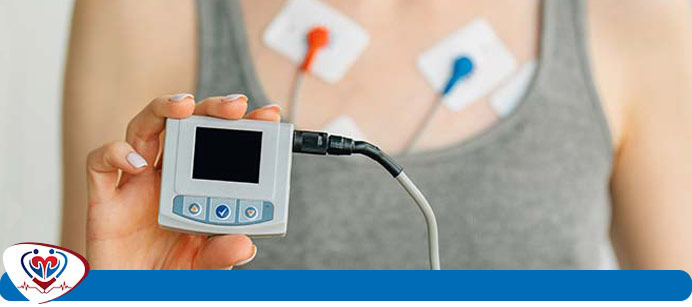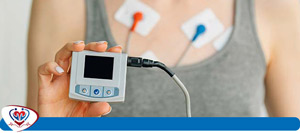 Table of Contents:
How long does a basic EKG take?
What diagnosis will cover EKG?
Can heart problems be diagnosed with EKG?
How much does an EKG cost in Alexandria, VA?
How long does a basic EKG take?

The duration of a basic electrocardiogram (EKG) test can vary based on various factors. Factors such as the type of EKG being conducted, the number of leads utilized, and the patient's age and medical condition can influence the time required to complete the test.
 
The process generally involves setting up and positioning the patient for the echocardiography, which takes approximately 5 minutes. The actual gathering of cardiac pictures typically lasts around 15 minutes. In the case of stress echocardiography, an additional 15 to 20 minutes may be needed.
 
Furthermore, the proficiency of the healthcare professional administering the test can impact its duration, as more experienced professionals tend to perform the test more efficiently. Overall, the duration of a basic EKG test can range from a few minutes to over an hour, depending on these factors.
What diagnosis will cover EKG?

An EKG is a common and painless test used to record the electrical signals in the heart. It serves as a valuable diagnostic tool for detecting heart problems and monitoring cardiac health. Healthcare providers utilize EKGs to diagnose and assess a range of conditions. One important application is identifying irregular heart rhythms, known as arrhythmias, which help guide appropriate treatment decisions.
 
EKGs also aid in determining if blocked or narrowed arteries in the heart, known as coronary artery disease (CAD), are causing symptoms like chest pain or a heart attack. They can reveal patterns that indicate a previous heart attack and provide insights into the extent of heart muscle damage.
 
Additionally, EKGs are used to evaluate the effectiveness of certain heart disease treatments, such as pacemakers, by assessing their functionality and settings. In summary, EKGs are noninvasive and painless tests that help diagnose and monitor heart conditions, including arrhythmias, CAD, past heart attacks, and the effectiveness of heart disease treatments.
Can heart problems be diagnosed with EKG?

When individuals experience symptoms such as rapid heartbeats or chest pain, it becomes crucial to identify the underlying cause and seek appropriate medical attention. One reliable method for diagnosing heart problems is through an EKG.
 
The heart's functionality is governed by an intricate electrical system that orchestrates the coordinated contractions of its muscles, facilitating the efficient pumping of blood throughout the body. However, various conditions, including heart disease and abnormal heart rhythms, can disrupt these electrical signals.
 
By conducting an EKG, healthcare professionals can assess the heart's electrical activity and pinpoint any abnormalities or irregularities in its functioning. This diagnostic test plays a vital role in detecting and diagnosing heart diseases, allowing for timely and targeted treatment interventions. By analyzing the EKG results, doctors gain valuable insights into the overall health of the heart and its electrical system, aiding in the formulation of appropriate management plans and further investigations if necessary.
How much does an EKG cost in Alexandria, VA?

The cost of an EKG can vary depending on several factors. On average, at urgent care facilities, the price for an EKG is around $205, but it can range from approximately $175 to $299. If you have insurance and have already met your deductible, you can expect to pay your co-pay amount as determined by your insurance plan, provided that the urgent care facility accepts your insurance.
 
However, if you haven't met your deductible, the cost may be similar to what you would pay without insurance. It's worth noting that many urgent care facilities offer EKG services, providing benefits such as extended operating hours, including weekends and evenings, and the possibility of walk-in appointments.
 
Opting for an EKG at an urgent care facility is generally more cost-effective compared to visiting the emergency room for a routine evaluation. The actual price of an EKG at an urgent care facility depends on various factors, including your insurance coverage and the necessity for any additional tests or procedures.
 
EKG testing is available at PACS Urgent Care. For more information please contact us or use our online check-in. We have convenient locations in Ruther Glen and Alexandria, VA. We serve patients from Alexandria VA, Huntington VA, Arlington VA, Ruther Glen VA, Bagdad VA, Athens VA, Doswell VA, and surrounding areas.