Cost of an EKG in Virginia Q&A
PACS Urgent Care provides EKG services to diagnose, monitor and assess heart diseases and all other heart conditions. EKG testing is available at Pacs Urgent Care. To consult our professionals,

contact us

today or

schedule an appointment

online. We have convenient locations to serve you in

Alexandria VA

, and

Ruther glen VA

.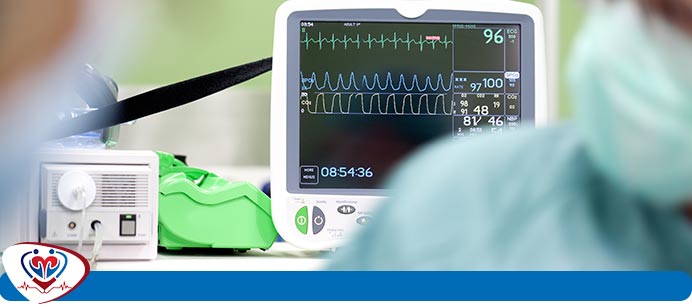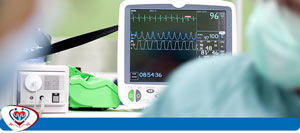 Table of Contents:
How much does an EKG cost in Virginia?
What is the purpose of EKG services?
Where can I find an EKG services specialist near me?
Who performs EKG tests?
An electrocardiogram (EKG) is a test that measures the electrical activity of the heart, an important characteristic that can convey a wealth of health information. EKGs measure the electrical activity of the heart through electrodes that are placed on the surface of the skin. These electrodes relay information back to a machine that displays this data on a monitor. The procedure is often referred to as electrocardiography and is the most common test used to diagnose cardiovascular conditions.
How much does an EKG cost in Virginia?

There are many factors that influence the cost of EKG services, including:

• The geographic location of the clinic
• The type of clinic (hospital, private practice)
• The type of service provided
• The duration of the appointment
• The doctor's level of expertise
• Insurance coverage

In some cases, insurance can cover all or part of the cost of EKG services, so it is important to confirm coverage before an EKG appointment. Based on national data, the average cost of an EKG can range from $100 to as much as $1,200, with the nationwide average coming in at around $588. In Virginia, the average cost of an EKG is around $350 without insurance, significantly lower than the national average.
What is the purpose of EKG services?

An EKG, also known as an electrocardiogram, is a diagnostic test that examines the heart by reading the electrical levels it emits. This test is often performed to determine an individual's risk of heart disease and/or a heart attack; it is also recommended for breathing problems, tiredness, or unusual sounds coming from the heart.

These versatile cardiovascular diagnostic tests can detect a variety of abnormalities and diagnose a number of different conditions, including:

• Arrhythmia —  Problems with the rhythm of the heartbeat are known as arrhythmia. In a healthy individual, the heart should beat steadily; but when a person's electrical heartbeat impulses fail to fire properly, their heart may beat too quickly, too slowly, or at irregular intervals. There are two main types of arrhythmia: tachycardia, in which the heart beats too fast; and bradycardia, in which the heartbeat is too slow.
• Heart Attack — A heart attack, also known as myocardial infarction, is a potentially life-threatening condition that occurs when blood flow to the heart is suddenly blocked, typically from a coronary thrombosis (blood clot). Although this happens suddenly, the buildup that caused the blockage accumulates over time, which is typically a combination of cholesterol, fat, and other plaque-building materials.
• Coronary Artery Disease — Coronary artery disease, also called atherosclerotic heart disease, interferes with how the blood flows, which can occur from an enlarged heart or arterial blockages that restrict blood flow.
Where can I find an EKG services specialist near me?

If you are looking for an EKG specialist and live in or around Ruther Glen, VA, or Alexandria, VA, come to PACS Urgent Care today! Our team of healthcare professionals is experienced at performing EKGs and can help you better understand your heart health. You can also visit us at our urgent care clinic!
Who performs EKG tests?

An EKG is often performed by a heart specialist, such as a cardiologist, although a number of different medical professionals can properly perform EKG services. Physicians of all backgrounds, from pediatricians to urgent care doctors, can provide EKG services; these tests may also be performed by technicians or nurses.

Come to PACS Urgent Care for all of your EKG service needs! Call us today to book an appointment with our EKG specialist, or visit one of our two locations: we serve patients from all over Virginia, with offices in Ruther Glen, VA, and Alexandria, VA. We look forward to serving you!

For more information, call us today or schedule an appointment online. We have convenient locations to serve you in Alexandria VA, and Ruther glen VA. We serve patients from Alexandria VA, Ruther Glen VA, Bagdad VA, Athens VA, Balty VA, and Doswell VA.