4 Questions to Ask About Pediatric Urgent Care
PACS Urgent Care provides professional pediatric urgent care services committed to treating non-life-threatening diseases and injuries in children promptly. If your child needs immediate attention, our team of professionals is available to help. Our child-friendly setting is designed to provide effective care. We ensure that your child receives immediate and specialized care. Walk-ins are welcome, allowing you to get the treatment your kid requires right away. For more information, contact us or book an appointment. We have convenient locations to serve you in Alexandria VA, and Ruther Glen VA!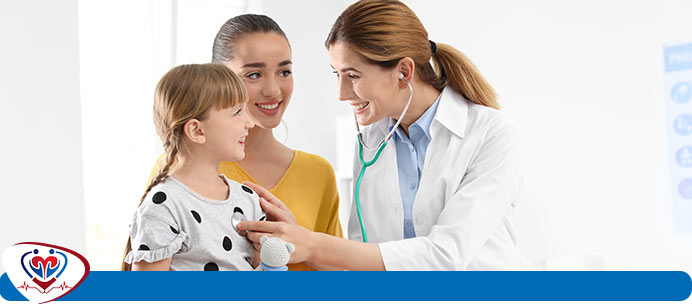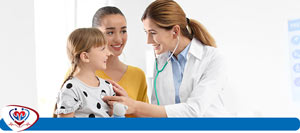 Table of Contents:
Can I just walk into urgent care?
When should you go to the ER or urgent care?
How can an urgent care clinic care for my children?
How do I prepare for my child's visit?
Urgent care clinics act as a bridge between primary care and emergency care, providing essential health care for the vast majority of unplanned medical visits that is quite often more convenient and more affordable than either of the two other options.
Can I just walk into urgent care?

Many urgent care clinics are available on a walk-in basis, as the vast majority of visits to urgent care are unplanned and unexpected but require medical attention as quickly as possible. At PACS Urgent Care, we offer walk-in services for all patients during our extended open hours from 8 a.m. until 7 p.m. at our Ruther Glen location and from 8 a.m. until 8 p.m. at our Alexandria location every single day of the week. These extended hours for our walk-in patients ensure that all urgent medical needs can be addressed as quickly and conveniently as possible, providing access to high-quality medical care for yourself and all members of your family. Our walk-in urgent care clinic also offers an online waitlist to allow patients to wait for a healthcare provider to be available to see them from the comfort of their own homes.
When should you go to the ER or urgent care?

It can sometimes be difficult to determine what degree of medical care is suitable to treat each situation, with urgent care and emergency care often becoming conflated. Typically speaking, emergency medical services should be reserved for life- or limb-threatening conditions or medical conditions that will require emergency surgical services. This includes serious head injuries, severe trauma to the body including large cuts, and anything that is preventing the patient from being able to breathe or stay conscious. Urgent care is a step below emergency care in that most urgent care clinics can address medical conditions that require attention within 12 to 24 hours to prevent the condition from worsening or becoming an emergency, such as minor injuries or lacerations, wounds that require cleaning or stitches, or infections that require antibiotics. Unless otherwise stated, the majority of urgent care clinics will not have the capacity to provide surgical services or care for life- or limb-threatening health conditions.
How can an urgent care clinic care for my children?

Children are notorious for unexpectedly catching minor illnesses or becoming injured, making urgent care clinics one of the best medical resources to have around to provide quality pediatric care when the situation arises. Even if the medical situation is not urgent, urgent care clinics offer walk-in medical care through extended office hours, meaning you can access medical care that same day and not have to take time off from work or school when the situation allows. PACS Urgent Care specifically offers pediatric urgent care to ensure that all members of your family have access to high-quality care that is catered to their specific needs. The pediatric medical providers at PACS Urgent Care are well-equipped to treat children for all unexpected health concerns, including ear infections, cold and flu symptoms, pink eyes, sore throats, diarrhea, vomiting, and much more. We understand the toll it takes on your child as well as the entire family when one member is not feeling well, which is why we provide specialized urgent care to ensure that all patients, regardless of age, receive the treatment they require as conveniently and quickly as possible.
How do I prepare for my child's visit?

A visit to any doctor or healthcare professional can be scary for everyone, but especially for children who may not know what to expect or have a fear of medical environments. It will benefit your child, yourself, and the healthcare provider to ensure that your child is prepared for the visit and that all precautions are taken to try to visit go smoothly and quickly. Some things you can do to help prepare your child for the visit include providing as much child-friendly information to them about what to expect while at the clinic as possible while also encouraging them to ask any questions they may have before, during, or after the appointment. If you have multiple children, it is often recommended that you organize some sort of childcare for them while at the clinic to minimize stress if possible. It is also recommended that parents keep track of their child's symptoms along with the duration of symptoms and daily activities to provide any relevant information to the health care provider during the visit. PACS Urgent Care also offers online wait lists for patients looking to receive same-day urgent care, which may be a good option for parents to minimize how much time needs to be spent in the clinic rather than just waiting at home.

If you are looking for urgent care for your child, visit us at PACS Urgent Care. We offer specialized medical care to them. For more information, contact us or book an appointment. We have convenient locations to serve you in Alexandria VA, and Ruther Glen VA! We are open 7 days a week and we accept walk-ins. We serve patients from Alexandria VA, Huntington VA, Arlington VA, Ruther Glen VA, Bagdad VA, Athens VA, Doswell VA, and surrounding areas.