Meet Dr. Zelda Johnson in Ruther Glen, VA and Alexandria, VA
Dr. Zelda Johnson is a board certified in Family Medicine. Dr. Zelda Johnson specializes in Family Medicine. For more information, call us today or schedule an appointment online.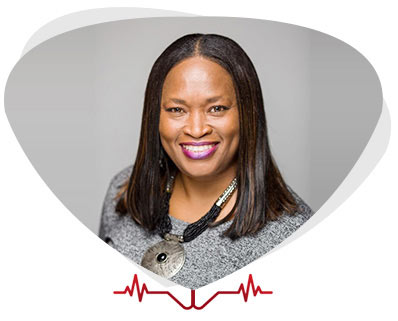 Dr. Zelda Johnson
Physician
Dr. Zelda Johnson is board certified in Family Medicine. She is a native of Chesapeake, Virginia and graduated from Hampton University Summa Cum Laude. She completed medical school at the University of Maryland at Baltimore and completed her residency training at VCU/MCV Blackstone Family Practice Program. Dr. Johnson has practiced in the Richmond area for more than 20 years including Assistant Clinical Professor at VCU/MCV. Her special interests include Rural Medicine, Mental Illness, Autism, Hypertension, Diabetes, and Women's Health. She volunteers in her community serving in various ministries at her church, Third Street Bethel AME Church, and serving on the Board of Directors for the JP Jumpers Foundation. In her free time she enjoys spending time with her family, traveling, reading, singing, and listening to music.